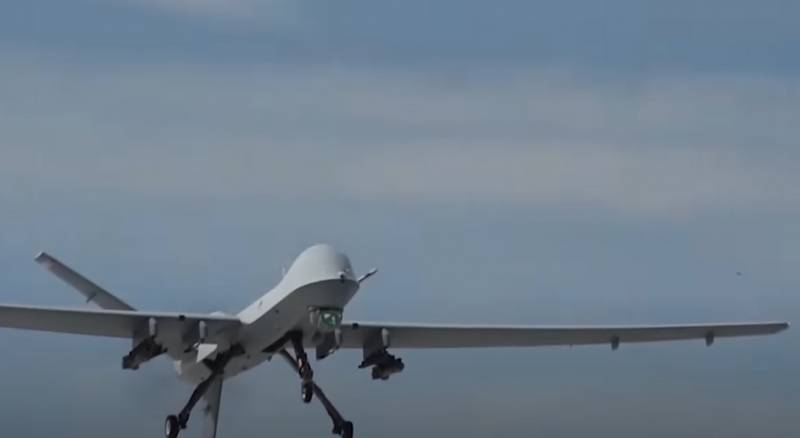 The Russian Defense Ministry issued a release regarding today's reports of an incident with an American
drone
over the Black Sea. Recall that, according to the American side, "pilots of Russian Su-27 fighters acted unprofessionally, which led to mechanical impact on the blades
drone
MQ-9 Reaper, causing the drone to fall into the water."
The Russian Ministry of Defense in a release reports that in the area of ​​​​Russian borders in the Crimean direction on the morning of Tuesday, March 14, the approach of an American MQ-9 UAV was recorded. It was noted that the drone was moving towards the Russian state border.
It is emphasized that the drone flight was carried out with the transponders turned off. At the same time, the American drone violated the boundaries of the airspace, which was established as a special zone during a special military operation. The Russian Ministry of Defense stressed that it had previously communicated to all users of international airspace data on this kind of regime.
Ministry of Defense of the Russian Federation:
In order to identify the intruder, fighters from the air defense forces on duty were raised into the air. As a result of sharp maneuvering around 9.30 (Moscow time), the MQ-9 unmanned aerial vehicle went into uncontrolled flight with a loss of altitude and collided with the water surface.
It is added that the fighters did not use any weapons against the American drone and did not come into contact with it:
The Su-27 fighters returned safely to their base airfield.