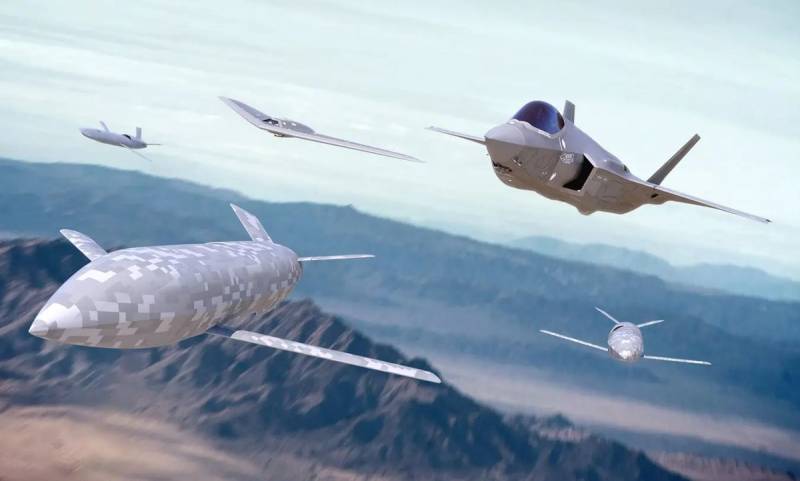 Since Russia has finally been crossed out by American experts from among potential adversaries in the sky, China remains, which, according to experts, poses a threat in the first place, with the growing number of its aircraft.
The United States recognizes that today China is ahead of them in terms of the pace and quantity of output. Winning the arms race in terms of quantity from China is unrealistic, so the US Air Force decided to play on the quality and duration of the service life. Of course, the golden dream is to create an aircraft that will be relevant and combat-ready, if not like the B-52, then at least approximately.
What is it about? The bet is made on the sixth generation fighter Next Generation Air Dominance (NGAD).
Moreover, this time we have witnessed an unprecedented event: for the first time, the US Air Force has accurately indicated how many aircraft they want to receive in the end and for how much in terms of money.
Frank Kendall, US Secretary of the Air Force, said the US Air Force wants at least 200 NGAD fighters. Moreover, Kendall announced another figure: each NGAD fighter must fly as part of a link of two unmanned vehicles, with which NGAD will jointly carry out combat missions. But in general, the military-industrial complex was tasked with creating a fleet of 1000 attack unmanned vehicles, some of which must be able to operate with F-35 fighters.
That is, by the declared milestone, the US Air Force should have a fleet of 1200 new manned and unmanned aerial vehicles, which will form the basis of the strike power of the US Air Force in the future.
Plans, at first glance, are daunting. But, as usual, there are a lot of nuances here, so you just need to think about this: what about the money?
No, no one doubts that there is a lot of money in the USA. There will be little - they will draw. However, already today, after talking with the guys from Lockheed Martin, who, as usual, do not say anything plainly, many experts like Mizokami and Trevithick, respected by us, are already concluding: NGAD will be a very effective aircraft. Well, it's super efficient.
And just as expensive.
Probably NGAD will be the most expensive fighter to be built. Surprise? Here I am not very. There is nothing to be surprised if the "manufacturers" of one well-known country buy
Drones
on Aliexpress for 100 conventional units, and they sell for 400, then God himself ordered such a monster as the American military-industrial complex to make money on such a project from the heart.
What they can do, we all know from
stories
very efficient, but very expensive F-22 aircraft.
What do we know about NGAD?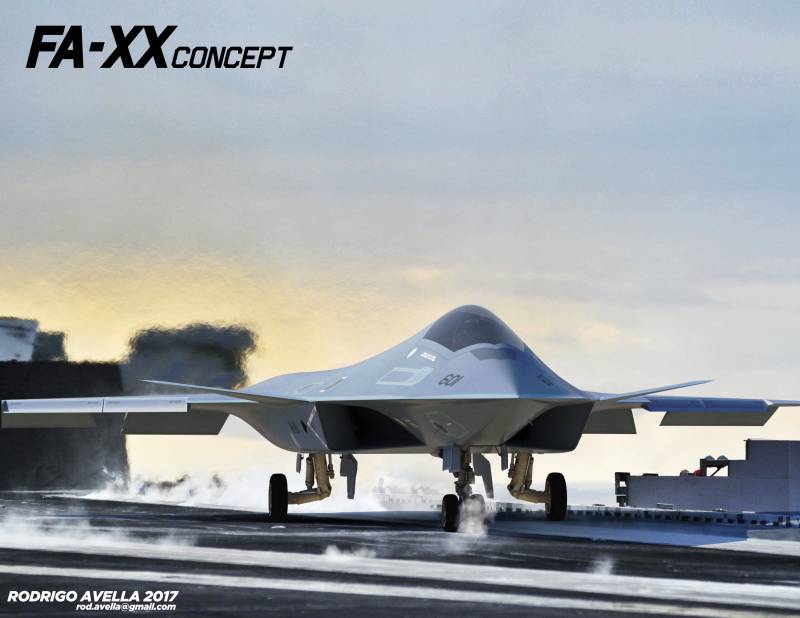 It was officially announced by the same Kendall that the NGAD would be the first sixth-generation fighter designed to fight China in the Pacific. The fighter will also fly unmanned vehicles, each of which will cost more than the F-35. And NGAD will have to begin replacing the F-22 Raptor no later than 2030. In terms of cost, it was cautiously said that the aircraft would cost "several hundred million dollars," two or three times the cost of the F-35. And escort drones will cost half as much as the crewed version.
Kendall's phrase about "several hundred million dollars" excites the imagination to the fullest. After all, a few hundred is 200, 300, and 500!
The $200 million cost of a single NGAD would easily make a crewed aircraft the most expensive fighter jet of all time. However, Kendall's announcement leaves a lot of wiggle room in that the plane could actually cost upwards of $300 million.
For reference, the F-35A costs $77 million, while the updated F-15EX "Super Eagle" costs $80 million. If a crewed NGAD costs $300 million and an unmanned version costs $150 million, then almost six F-35As can be bought for the same money.
In general, there is something to think about.
But according to the projects, NGAD is fundamentally different from the F-35A. The F-35A was developed in the 1990s as a cost-effective replacement for several fighters, including the F/A-18C, AV-8B "Harrier" (carrier-based version of the F-35B), F-16 and A-10 "Thunderbolt".
The F-35 was designed to perform several roles, including traditional air defense fighter roles, air-to-ground strike roles, and close air support. The new fighter is an improvement over the F-22A "Raptor", the world's first fifth-generation fighter designed exclusively for the mission of gaining air superiority.
We (what we, even in the US) know little about NGAD, except that the creation program was launched quite recently. Since American designers began work on the F-22 and F-35, the situation in the world has changed a lot, the guidelines and threats to the United States have changed.
Since China has been declared a threat today, this primarily means combat missions over the wide expanses of the Asia-Pacific region. The war with Beijing will involve moving tactical
aviation
for thousands of kilometers, working from remote bases equipped on small islands or from the decks of aircraft carriers.
In general, everything that the US naval and army aviation did during the Second World War. Nothing new and supernatural.
What is the essence of NGAD? Definitely, the aircraft should have a significantly larger combat radius than its predecessors. This will make it possible to patrol vast areas, protecting the routes of movement of American ships in the Pacific Ocean and covering the American and Japanese bases on the islands. For example. And the long range should make it possible to easily fly around Chinese warships with long-range anti-aircraft missiles.
The F-35 can't do that, but that's not what the F-35 was designed for. The F-22, however, can't do that either, although that's what the F-22 was designed for in the first place.
What will NGAD look like? Stephen Trimble, defense editor at Aviation Week & Space Technology, laid out some of the ideas on the Check Six podcast. Trimble suggests that the NGAD is a long-range fighter with the ability to cruise at extreme altitudes of more than 20 km, that is, much higher than current fighters. Naturally, supersonic, with elements of stealth.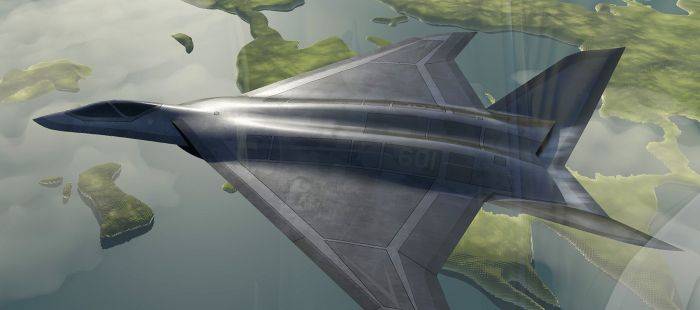 However, Trimble rightly believes that the new fighter will be large. Even very big ones. Previous generation fighters used external fuel tanks to extend their range in combat missions, allowing tankers in the air to stay out of enemy spawn areas. However, the external suspension of the fuel tanks and weapons breaks the aircraft's stealthy profile, making it much more visible to radar. As a result, NGAD will have to store a large amount of fuel and air-to-air missiles under the skin, in the fuselage of the aircraft.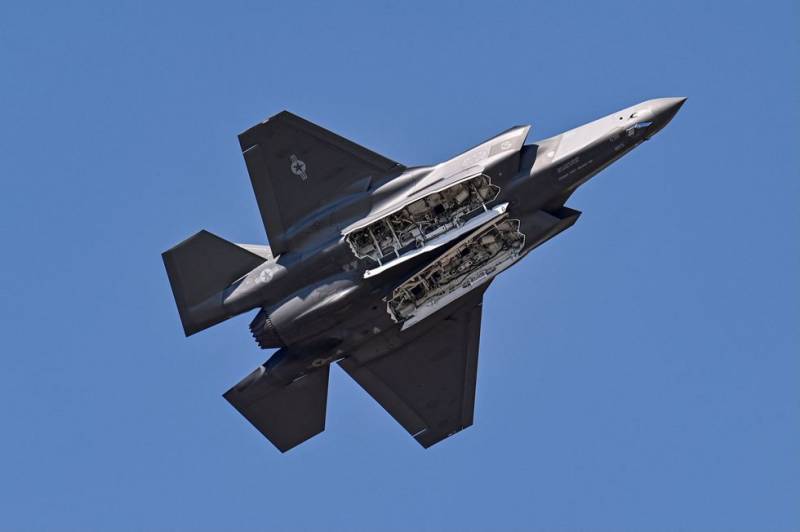 In general, Kendall spoke, Trimble listened attentively, and the entire Air Force Association conference was silently shizela with plans. In general, there is something. The smell of billions of dollars - it will make anyone dizzy.
But there is a small aspect that changes, if not everything, then a lot.
And who said that 200 planes and 1000 drones is all? No, not all! If you carefully read what Kendall said, then he was talking about some kind of "spearhead"! You understand what the point is, right? 200 + 1000 is the tip of the Air Force spear, capable of hitting any enemy, even China, even Russia.
However, this does not mean at all that all other US Air Force improvement programs will be abandoned! That is, deck-based F-35В will be built, new (because they are almost new) F-15EX too. We will talk about the F-15EX in the very near future, the aircraft is interesting in many ways, including the price, because it overtook the F-35 in this.
In total, 1200 new aircraft, but only 200 manned aircraft. Great program. The basic "spearhead", which will destroy the defense of any enemy, and then the F-35, F-15, F-16 will go into action, which will simply bring the matter to its logical conclusion.
And all you need for this is (we use a calculator), counting only the development and construction of aircraft ... well, about 250 billion dollars.
Considering that the US military budget for 2023 consists of $850 billion, this is tolerable. 250 billion will be stretched over 7-10 years, so everything is quite real!
Yes, Kendall voiced the numbers as "conditional" and "somewhat arbitrary." And we all know perfectly well that any plans are subject to correction if necessary, but: all these equivocals are made with only one purpose. Confuse your own and confuse everyone else.
There are many smart and experienced people in the US Air Force, and therefore, I think that they simply do not want to show their cards to the last. The figure "200" refers to the minimum number of aircraft required to achieve maximum air superiority in any scenario anywhere in the world.
How many of them there will be in reality is another question over which not only analysts, but also intelligence officers should rack their brains.
In general, the idea is not bad. A long-range fighter, with good weapons and range, next to which two drones will fly, which can be used in any way. Additional launchers, radars and sensors, electronic warfare equipment. All types that the aircraft can carry, only in independent units.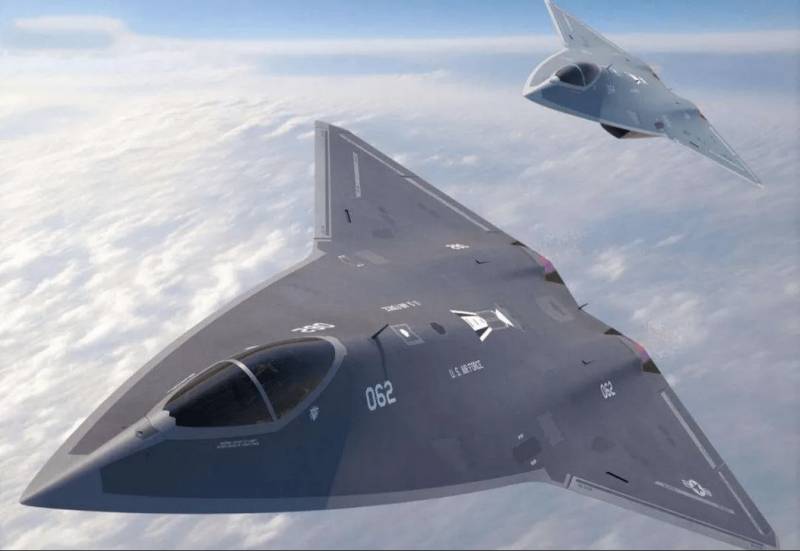 In general, the tactics of "flying magazines" are very good in this design, because the long-range fighter will be forced to abandon external suspensions in order to reduce the radar signature.
The use of "assistants", which will enhance the combat capabilities of the aircraft, is a very good move. Everything that was shown in the twenty-year-old film "Stealth" in another ten years can easily become a reality.
All it takes is a quarter trillion dollars and some work.
But the Air Force's appetites go further. After all, if you carefully calculate, then 1000 drones and 200 aircraft somehow do not count that way. For 1 aircraft, 2 drones is 400 UAVs. Where do you order the rest?
In addition to NGAD, 300 F-35 Lightning II fighters will also receive two UAVs each. Unlike the NGADs, which are likely to be pure air-to-air fighters, the F-35 is air-to-ground capable. This suggests that these drones will have air-to-ground capabilities, although it is possible that this force of 300 F-35s will primarily perform air superiority missions in support of NGAD fighters.
This version is supported by the relatively small number of F-35s that will work with UAVs. The Air Force began purchasing F-35s in 2007 and plans to purchase 1 F-763s by 35. That is, just in time for the beginning of the implementation of the NGAD program. It is possible that these 2034 F-300s will be later models modified to fly UAVs, as no UAV control hardware or software is currently installed on production F-35s.
In general, the US Air Force reinforcement program looks sane. In theory. How and what practice will show - we will see. Perhaps NGAD will be a breakthrough, or perhaps another F-22.
In any case, the aircraft will be built. How it will fly and whether it will eventually be sold to the Americans - time will tell.