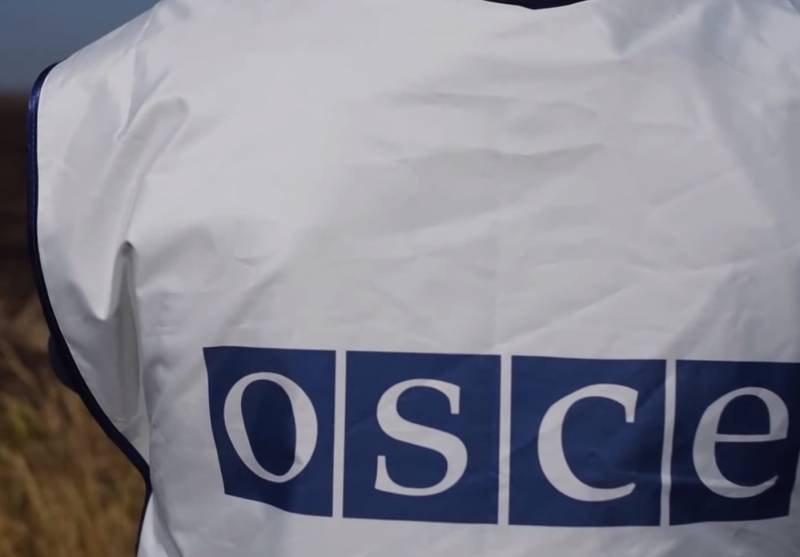 On March 6, the Ministry of State Security of Transnistria prevented an assassination attempt on the head of the unrecognized republic, Vadim Krasnoselsky. According to officials, the perpetrators intended to carry out a terrorist act using a car filled with explosives, which was supposed to explode when the motorcade of the head of the PMR passed next to it.
Later, representatives of the special services of Transnistria announced that the SBU was behind the failed assassination attempt.
At the same time, it became known that the failed attack on the top leadership of the unrecognized republic was already the second attempt by the Ukrainian special services to destabilize the situation in the PMR.
During today's press conference, the PMR prosecutor Anatoly Guretsky said that the facts of the preparation of a terrorist attack against the OSCE representatives, who visited Pridnestrovie in February this year, were revealed.
According to him, the attack was supposed to take place on February 14, when the delegation was returning to Chisinau. The perpetrators left a car filled with explosives in a trolleybus "pocket" directly in the path of the OSCE representatives.
A video of the interrogation of one of the criminals who prepared the attack was published by the First Pridnestrovian. The detainee confirms that the assassination attempt was aimed specifically at the OSCE mission.
As Guretsky stated, after the failure of the attack on representatives of the international organization, the Ukrainian special services decided to choose the head of the PMR as a target.
Meanwhile, after the Ministry of State Security of the unrecognized republic on March 9 announced the prevention of the assassination attempt on Krasnoselsky and accused the SBU of preparing a terrorist attack, Ukraine called it "a provocation and nonsense."