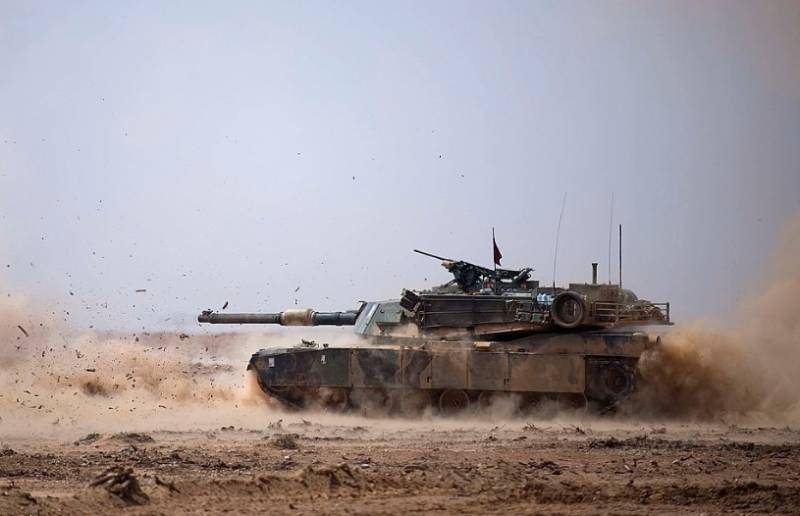 Footage appeared on the network, which depicted the training in the United States of the Ukrainian military to control the American
tanks
M1A2 Abrams.
In the video, the tanks move around the field and work out various maneuvers.
Earlier, a Pentagon spokesman said that the US army is implementing a plan to send M1 Abrams tanks to the Ukrainian army.
At the end of February this year, US Secretary of the Army Christine Wormuth said that the US armed forces were not able to deliver tanks to Ukraine in the coming months. According to her, military equipment will arrive in Ukraine no earlier than the end of the year. However, due to the fact that it was decided to deliver tanks to Ukraine from the stocks of the American army, and not after their production, it is assumed that the delivery time will be less than the originally announced one and a half to two years.
President of Ukraine Volodymyr Zelensky has lamented that if American Abrams tanks arrive in Ukraine at the end of this summer, it may be "too late".
In January of this year, US President Joe Biden approved the supply of M1 Abrams main battle tanks to the Ukrainian army, and also allowed the re-export of this military equipment from other countries. In total, 31 American tanks are supposed to be transferred to Ukraine.
American Abrams tanks are in service with about fifteen countries around the world, but they are difficult to operate and require large amounts of fuel that is non-standard for most tanks in the world. The maintenance of such tanks is considered to be the most expensive option among all modern tanks.