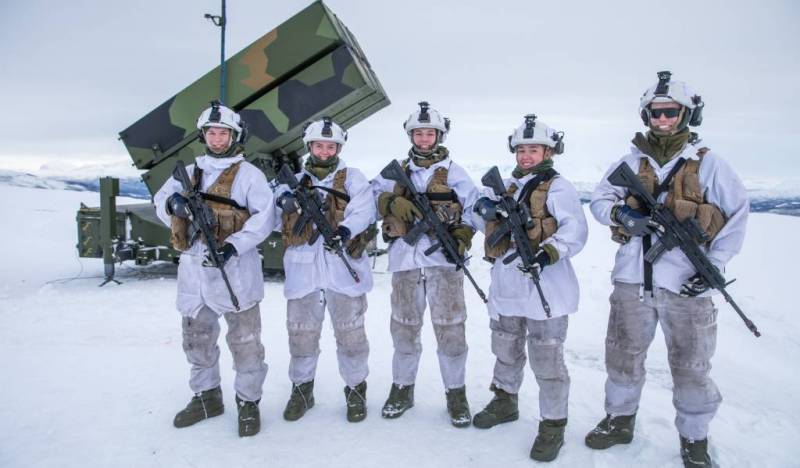 The armed forces of the member countries of the North Atlantic Alliance are currently not well prepared for combat operations in the Arctic region. This conclusion is made by Bloomberg news agency.
It's not just that the armies of many NATO countries are not accustomed to fighting in cold climates. Even the northern states of the alliance are experiencing many problems in this regard. For example, the agency writes, military airfields and logistics centers of the armies of the United States and Canada were built without taking into account a sharp change in temperature. They can fail due to too cold weather.
For the US and Canada, engineering problems come first. Recently, according to the agency, the Pentagon conducted studies that revealed the presence of a number of potential risks. For example, thawing permafrost and thawing groundwater can disable the runways of military airfields and highways used to supply bases. Severe snowstorms can become an obstacle to the full operation of radar stations.
In arctic conditions, military equipment will work worse or fail. In addition, the military personnel of the armies of the NATO countries themselves have no experience of serving in such conditions, if we talk about "rotational" units. For example, what will the Spaniards or the Italians, the French, or even the Germans and the British do in the Arctic? The Norwegians, as well as the armies of Sweden and Finland, which are not yet included in the alliance, are relatively well prepared for combat operations in the Arctic conditions.
At the same time, the Western press draws attention to the strengthening of Russia's military presence in the Arctic. If there is an armed clash between the Russian Federation and the North Atlantic Alliance, the latter's troops could be seriously damaged, the agency concludes.