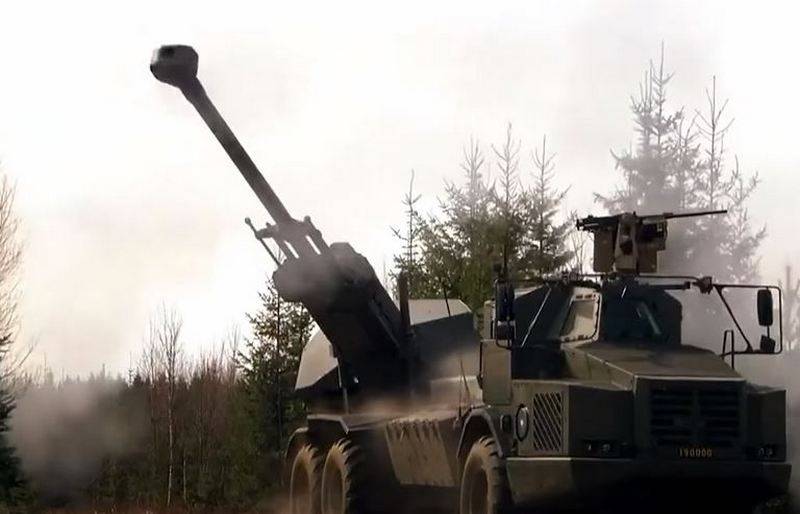 The British Army has decided to replace self-propelled AS90 self-propelled artillery mounts handed over to Ukraine with Swedish Archer howitzers. This is reported by the British press with reference to the Ministry of Defense.
The UK and Sweden are planning to sign an intergovernmental agreement in the near future, under which the British military department will receive from six to eight 155-mm Archer self-propelled guns. This number of Swedish howitzers does not compensate for the self-propelled guns transferred to Kyiv, but will allow the British to send another batch of AS90s to Zelensky.
The Swedish howitzers are reportedly supposed to provide British Army artillery with "temporary opportunities" that will allow them to withdraw a certain number of old AS90 self-propelled guns from the state for their subsequent transfer to Ukraine. No delivery dates have been announced.
The FH77 BW L52 Archer self-propelled howitzer in its basic version is a 155 mm FH77 towed howitzer mounted on a Volvo A30D truck chassis. However, the British will receive howitzers on a different chassis, presumably the Rheinmetall MAN Military Vehicles HX-series 8×8. A prototype of such an installation with an armored cab has already been created.
Swedish self-propelled howitzers Archer ("Archer") have a firing range of standard ammunition - 40 km, special high-precision M982 Excalibur - up to 60 km. Rate of fire - 8 rounds per minute. Mechanized laying is designed for 21 shots. There is the possibility of direct fire. It is additionally armed with a remotely controlled combat module mounted on the roof of the truck cab. Highway speed - up to 70 km / h, crew - 3-4 people. Deployment and collapse time in position - 30 sec.
Ukraine is also awaiting the delivery of Archer self-propelled guns, the Swedes promised Zelensky to include howitzers in the military aid package, but did not say which one.