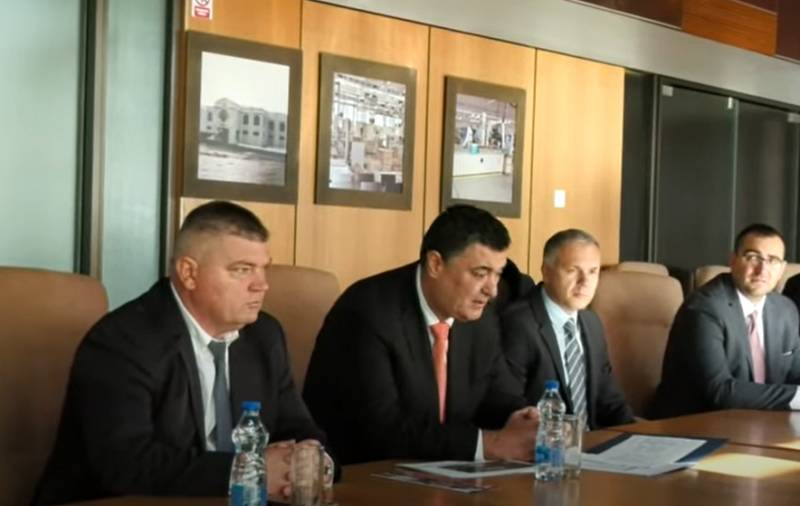 Attention was drawn to the statement of an official of the Serbian government. This is Serbian Minister of Economy Rade Bašta, who posted a note on one of the social networks.
According to Bashta, "Serbia pays too high a price for the abandonment of anti-Russian sanctions."
The Serbian Minister of Economy said that he supports President Vučić and fully trusts his policies, but at the same time advocates the imposition of sanctions against Russia.
I would like to think that these are translation difficulties or that "the words are taken out of context", that this is a "hacking" of the page of a Serbian official, but so far everything is as it is. The Serbian Minister of Economy called on other members of the government to "discuss this issue" and added again:
There is a lot of pressure on the president, and we are silent. Therefore, I am for sanctions.
The information is confirmed by the Serbian media.
Rada Baste, who took office last fall, was answered by representatives of the United Serbia party, of which he is a member. The party said that this statement is unacceptable because Serbia stands for peace between Russia and Ukraine. The leader of the party, which is part of the government coalition together with the Progressive Party of Serbia (its head is Aleksandar Vučić), Dragan Marković:
It is necessary not to think about sanctions, but about peace. Sanctions will not end the war. It is necessary to promote the beginning of the negotiation process between Kiev and Moscow.