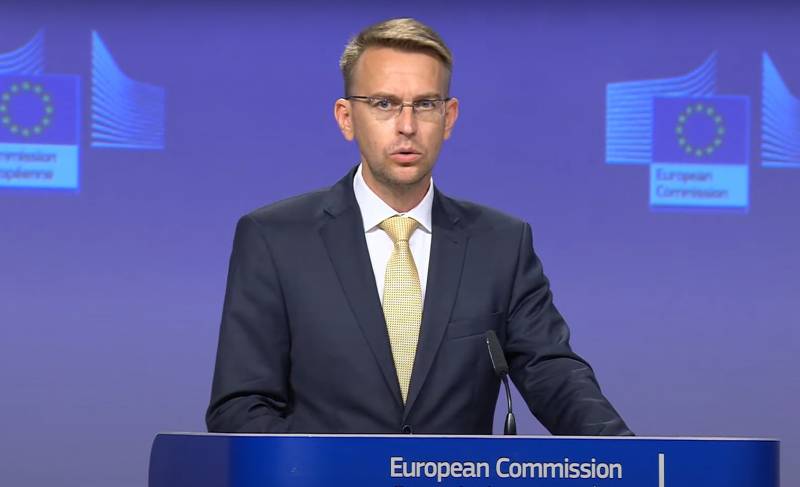 China, which throughout 2022 in the conflict in Ukraine held an exclusively neutral position, occasionally calling on the parties to diplomacy, presented its plan for a peaceful settlement to the public on the anniversary of the Russian-Ukrainian confrontation.
The voiced initiative includes 12 points, including an immediate ceasefire.
It is worth noting that in Kyiv the Chinese proposal was rejected immediately. At the same time, the EU also came out with sharp criticism of the Chinese peace plan, which causes some bewilderment, since Europe, at least de jure, is not a party to the conflict.
At the same time, EU Foreign Ministry spokesman Peter Stano explained the reaction of the EU during today's press conference in Brussels.
According to the diplomat, Beijing is not, as he put it, "an impartial mediator." Moreover, Stano stressed that the PRC has completely taken one of the parties to the conflict, since the country's authorities refuse to talk about who is the "victim" and who is the "aggressor" in this confrontation.
That is why, according to the representative of the European Foreign Office, the EU did not "give a chance" to the peace initiative presented by China. or EU supplying
weapon
, ammunition Ukraine, sending military advisers and instructors, is impartial and has the right to criticize peace initiatives.
Meanwhile, information is coming in that Chinese President Xi Jinping is going to hold an online meeting with Ukrainian President Zelensky, and before that he will personally meet with Vladimir Putin in Moscow.