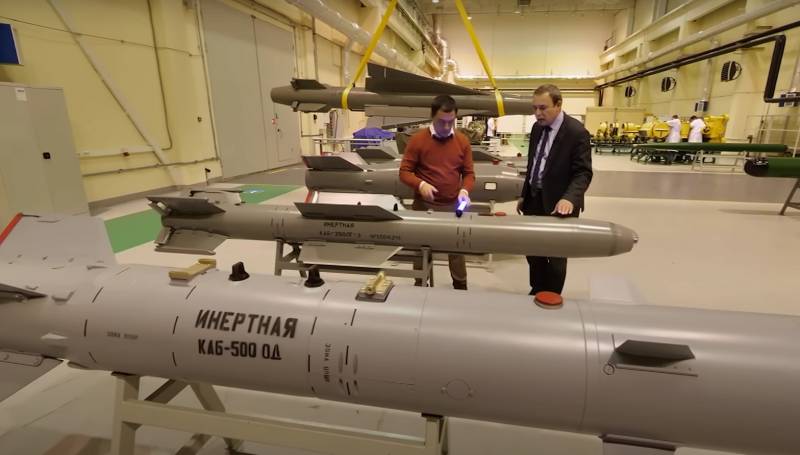 As early as the beginning of 2021, it was reported that the production of corrected air bombs (KAB) of 250, 500 and 1500 kg calibers had started in Russia.
It would seem that, given modern
aviation
systems at the disposal of the Russian Aerospace Forces, even if we do not take into account the hypersonic "Dagger", the use of aerial bombs looks like something very outdated and inefficient. But not everything is so simple.
The thing is that we are talking about the so-called "smart" bombs, which, due to their accuracy, not only significantly increase the effectiveness of air strikes, but also minimize the number of accidental victims.
A striking example of such ammunition available to the RF Armed Forces is the KAB-500S. Unlike its predecessor KAB 500, which was put into service in 1975, but has not lost its relevance today, the above-mentioned modernization appeared already in the XNUMXst century.
KAB-500S received a body formed by several conical and cylindrical elements. For aerodynamics, X-shaped stabilizers on the head fairing and tail wings with rudders are responsible.
Another feature of the "smart bomb" is a contact fuse with three types of delay, which allows you to set the detonation with some delay, for example, after penetration into the object.
The PSN-2001 system, which receives a signal from GLONASS, is responsible for the accuracy of the ammunition. The target coordinates for the KAB-500S are set before the departure of combat aircraft or already directly on board. Thus, the bomb works on the principle of "dropped and forgotten."
The KAB-500S drop range reaches 9 km.
At the same time, the most important advantage of these ammunition is that high efficiency is ensured by rather low costs. Unlike missiles, guided bombs are relatively inexpensive to manufacture.
About the types of "smart bombs" in service with the Armed Forces of the Russian Federation, and the principles of their operation, says "Military Acceptance".