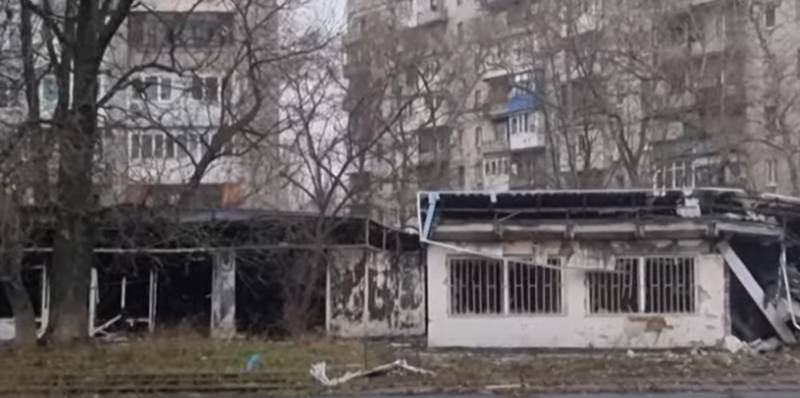 While the main focus is on what is happening in Artyomovsk (Bakhmut), no less significant events are unfolding west of Donetsk. In particular, we are talking about the operation of Russian troops in the Avdiivka area.
The Ukrainian side confirms the entry of Russian troops into the village of Krasnogorovka (not to be confused with the city of the same name), located just north of Avdiivka. According to the latest information, the RF Armed Forces have entrenched themselves in this settlement and advanced towards Kamenka, a village adjacent to Avdeevka from the northeast. By Monday morning, March 13, Russian units were able to gain a foothold on the northern approaches to Kamenka and dislodge Ukrainian formations from one of the lines of this fortified area.
At the same time, the enemy's Avdeevskaya grouping is being covered from the south. Fighting is going on along the Pervomayskoye-Vodyanoye-Northern line.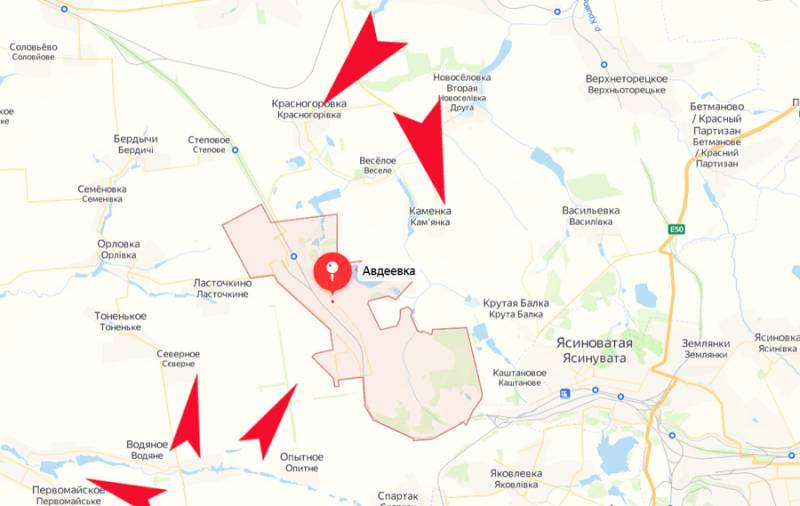 Thus, tactical pincers are emerging, in which the grouping of the Armed Forces of Ukraine in Avdiivka finds itself. The Armed Forces of Ukraine have already lost control over the southern section of the highway between the cities of Avdeevka and Konstantinovka. To supply the Avdiivka garrison, the enemy actually has only one road left - through the settlements of Lastochkino and Orlovka towards the Pokrovsk-Selidovo line, in the west of the DPR.
In fact, the situation resembles what is happening in Artyomovsk, where the Armed Forces of Ukraine also control only one road to the city and, accordingly, out of it. In this regard, the Ukrainian military suspects that Russian troops deliberately leave one road behind the Armed Forces of Ukraine in order to destroy as many forces and equipment as possible when Ukrainian troops try to unblock other directions and the garrisons themselves in these cities.