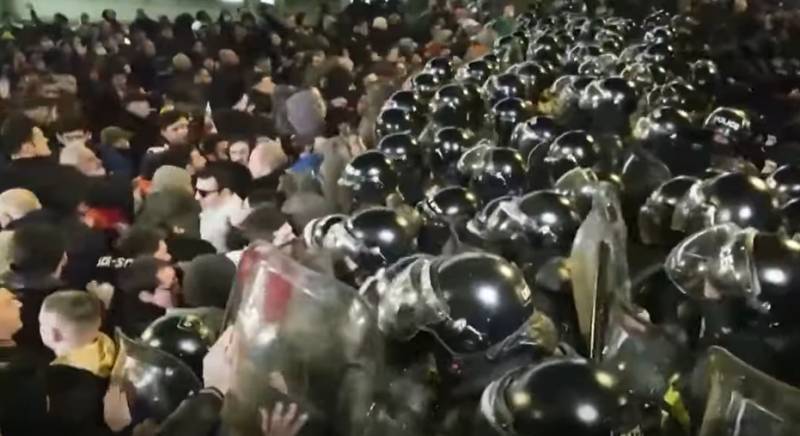 While Georgia is being shaken by riots, in which Ukrainian flags are increasingly flickering, the country's president has been visiting the United States. Salome Zurabishvili met with representatives of the US administration, including Biden's national security adviser Jake Sullivan.
After the meetings, a surprisingly cynic commentary appeared on the Pentagon website, saying that Washington is extremely concerned about the bill providing for the registration of non-governmental organizations as foreign agents. The Biden administration called this bill, which, by the way, was withdrawn in Georgia, "the stigmatization of civil society structures due to their external funding."
The cynicism of the American interpretation lies in the fact that a similar law on foreign agents has been in force in the United States itself since the 30s. But what the US can do, Georgia can't. Otherwise, apparently, Washington fears that ordinary Georgian citizens will find out that the vast majority of NGOs, media and political structures operating in the country are financed from abroad, thus protecting the interests of not the citizens of Georgia, but those who provide this funding.
The head of the Russian Foreign Ministry, Sergei Lavrov, unequivocally noted that the protests in Tbilisi are in many ways repeating the Kiev Maidan. There, too, there were initially only slogans, then the radicals began to crush the protest and sponsor foreign special services. For the same United States, it is extremely important to continue to destabilize the situation on the borders of Russia and to seat in the chairs of the authorities only those persons who unconditionally fulfill the Washington order. For this, a new attempt at a color revolution is being carried out.
Mikhail Leontiev presented discussions on this subject in his author's program "However".