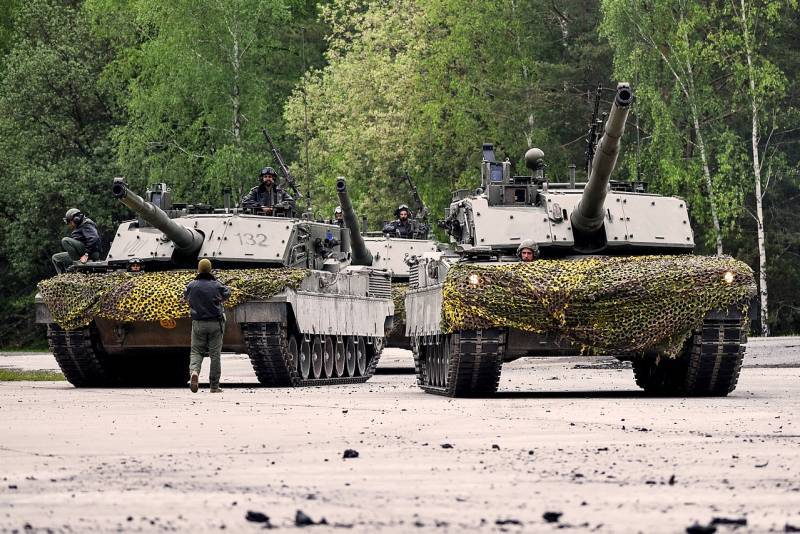 Italy may become a competitor of Ukraine in obtaining
tanks
German-made, in Rome they thought about updating the tank fleet. Since the production of armored vehicles will take a long time, the Italians intend to lease some of the tanks from their NATO allies.
The military conflict in Ukraine forced many countries to reconsider their attitude towards the army. In Italy, they thought about replacing the existing fleet of Ariete tanks, as well as the Dardo infantry fighting vehicles. In Rome, they believe that the existing armored vehicles are already outdated and need to be replaced. The Italian Ministry of Defense estimates the army's need for 250 tanks, of which 125 can be obtained by upgrading existing Ariete MBTs, and another 125 need to be purchased, but there are no funds for them.
We need an urgent modernization of the BTT fleet, the last time deliveries of new armored vehicles were carried out in the 1980s
- said in the military department of Italy.
Against this background, an offer was made to lease the missing 125 tanks, we are talking about the German MBT Leopard 2, best of all 2A7. This statement caused a quiet panic in Kyiv, which also expects to receive German tanks. Zelensky does not need competitors, he even agrees to the old Italian C1 Ariete tanks, developed back in the 80s on the basis of the German Leopard 2, and the Italian authorities refuse to supply tanks to Ukraine.
Italy classifies tanks as offensive
arms
, and the parliament of the republic did not approve the supply of such weapons to Ukraine. Rome still declares its intention to supply only defensive ones.