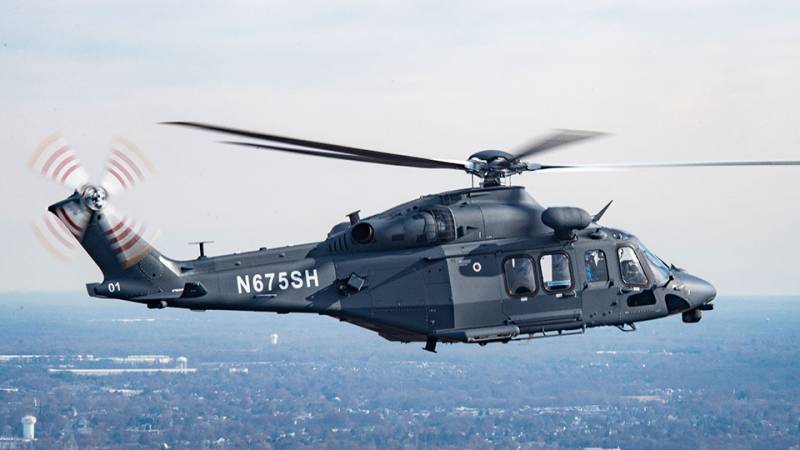 The American company Boeing has started serial production of a new multi-purpose helicopter MH-139A Gray Wolf. The first batch will include 13 rotorcraft designed for the US Air Force.
The US Air Force and Boeing have signed a $285 million contract to manufacture, supply and maintain the MH-139A Gray Wolf multirole helicopter. The military will receive the first helicopters in 2024.
The new multi-purpose helicopter Leonardo (Agusta Westland) AW139, officially designated MH-139A Gray Wolf, was adopted by the US Air Force in December 2019, the official naming ceremony of the helicopter was held at Duke Field Air Force Base (Florida).
The first helicopter for military testing strategic
aviation
command of the US Air Force (Air Force Global Strike Command) received on December 19, 2019. It entered service with the 413th US Air Force Test Squadron based at Duke Field, and three more MH-139A helicopters arrived at the base in January-February 2020.
The MH-139A Gray Wolf helicopters will replace the fleet of obsolete Bell UH-1N Huey helicopters used to ensure the safety of American land-based silo-based strategic ICBMs. Currently, the US Air Force Strategic Air Command uses 59 obsolete rotorcraft that cover ICBM silos in the states of Montana, North Dakota and Wyoming. In total, the US Air Force intends to receive 84 new helicopters.
Boeing, which offered a military version of Leonardo's AW139 commercial helicopter, won a $2,38 billion contract to replace the Huey in September 2018, ahead of Lockheed Martin Sikorsky and Sierra Nevada Corp. with UH-60 Black Hawk.