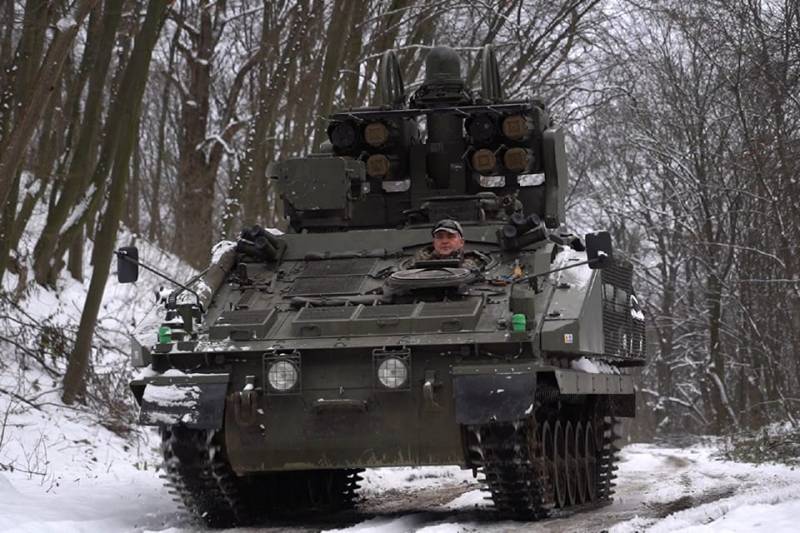 Western air defense systems do not always help the Armed Forces of Ukraine to protect themselves from air attacks. Often they themselves become targets of blows. The Ministry of Defense of the Russian Federation showed footage of the destruction of the British-made Stormer HVM anti-aircraft missile system of the Armed Forces of Ukraine with high-precision loitering ammunition.
First, UAV crews operating in the Donetsk direction spotted a Ukrainian anti-aircraft missile system. Then, the air defense missile system was struck by the loitering ammunition "Lancet".
The crews of the UAV carried out control and fixation of the hit of the loitering ammunition in the anti-aircraft missile system. According to the Russian Ministry of Defense, loitering munitions make it possible to quickly and effectively destroy the military equipment of Ukrainian formations. So, strikes of loitering ammunition are affected
Tanks
, armored personnel carriers and infantry fighting vehicles, armored vehicles, self-propelled artillery mounts, artillery pieces and anti-aircraft missile systems.
Recall that the ZALA Lancet loitering ammunition, also known as the Lancet UAV, has been produced since 2019 by a Russian company that is part of the Kalashnikov concern. It is designed to destroy targets on the front line and behind enemy lines, primarily to destroy ground military equipment and weapons. Now Russian troops are actively using such
Drones
in the zone of special military operation.