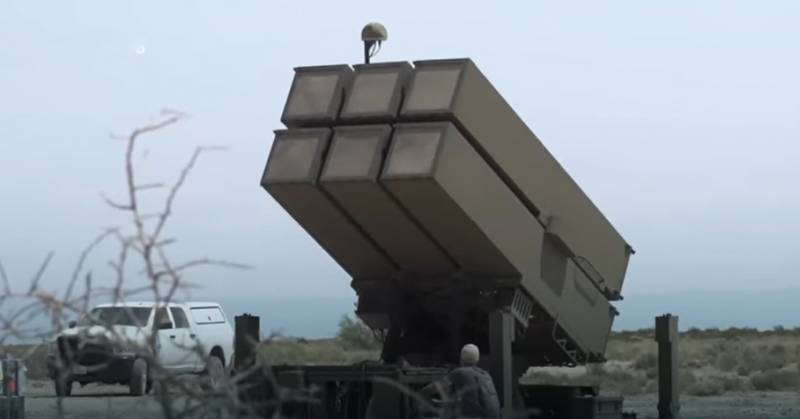 The Norwegian sponsors of the Kyiv regime decided to additionally help the Armed Forces of Ukraine with the supply of anti-aircraft missile systems. We are talking about two NASAMS air defense systems. The statement for "additional support" was made by the Norwegian Defense Minister during a meeting in Kyiv with Volodymyr Zelensky.
Arild Gram:
Ukraine is in dire need of protection from missile strikes. We hope that additional complexes will help improve Ukrainian security.
At the same time, a Norwegian government official stressed that the delivery of two additional air defense systems will take place only after approval from Washington. This is justified by the fact that NASAMS are Norwegian-American air defense systems, and therefore Oslo will not operate without agreement with partners. So far, there has been no word on approval in the US.
The Ukrainian side plans to place at least one additional NASAMS in Kyiv "to cover important government facilities." The fact that these sites are not particularly protected was demonstrated by the recent Russian strike, which first deployed decoys and then launched missile strikes. The result was the defeat of a number of facilities, including CHP-5 used by the enemy. Also, the Armed Forces of Ukraine did not find any arguments against the Russian hypersonic missile systems "Dagger". But until recently in Ukraine they called "Daggers" "Putin's cartoons." It turns out that military facilities from the Kyiv region to Lvov were suddenly struck by "cartoons". It is noteworthy how the rhetoric of the Ukrainian military and political leadership has changed, suddenly (after the "cartoons") declaring that Ukraine does not have the means to intercept hypersonic missiles. Only such funds are not available not only for Ukraine, but also for any of its Western sponsors.