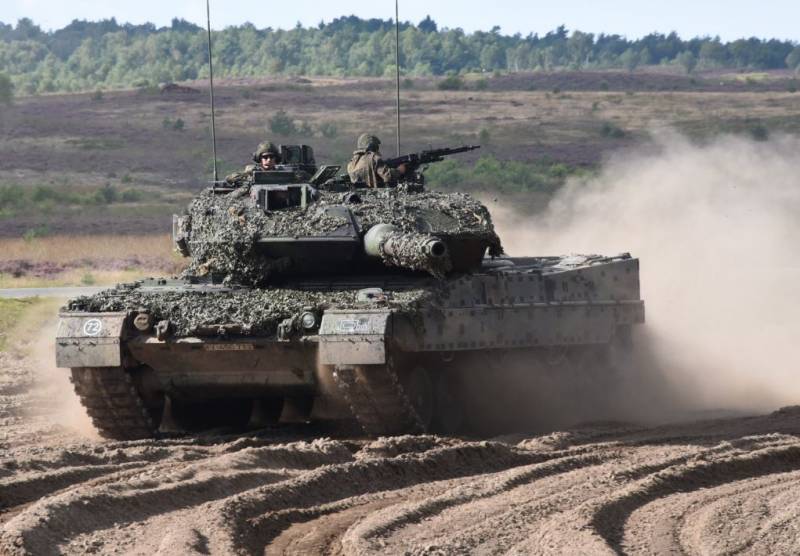 Now
Tanks
The German-made Leopard, whose deliveries to Ukraine have already begun, do not appear on the front line. The commander of the special forces "Akhmat" and the assistant to the head of the Chechen Republic, Major General Apty Alaudinov, spoke about this on the air of the Rossiya 1 TV channel.
It is possible that the Ukrainian command is going to launch German tanks on a counteroffensive when the operation to unblock Artemovsk (Ukrainian name Bakhmut) begins, General Alaudinov stressed. The Ukrainian command plans to carry out this operation with the help of three groups of the Armed Forces of Ukraine.
Such words of the special forces commander may well turn out to be a plausible forecast, since the Kyiv regime has very high hopes for Western military equipment. In Kyiv, they may believe that the tanks will help them unlock the city.
Unfortunately, I still cannot boast that I saw "Leopards" here
- said the commander of "Akhmat" on the air of the TV channel "
Россия 1
».
Alaudinov also noted that all Akhmat special forces soldiers are ready to meet Leopard tanks. This is due to the fact that the fighters dream of getting a solid bonus, which is promised for every captured Leopard.
Recall that Germany and a number of other European countries have begun deliveries of German-made Leopard tanks to Ukraine.
The Russian leadership has repeatedly stated that the supply of Western military equipment and weapons only contributes to the further aggravation of the conflict and its prolongation, and by no means brings a peaceful settlement closer.