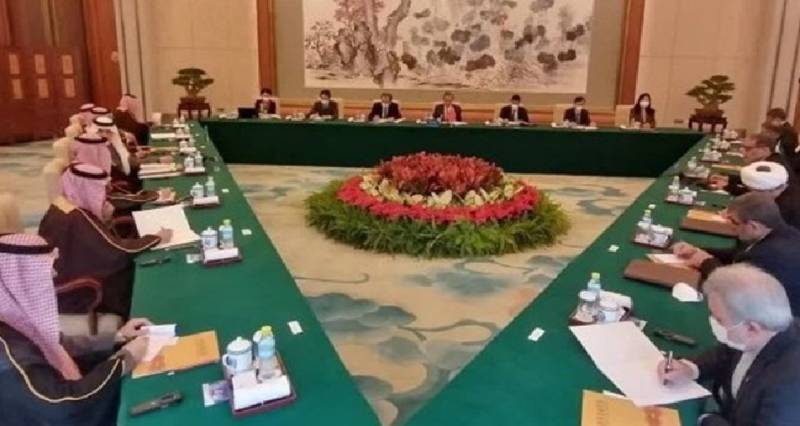 Trilateral talks were held in Beijing for three days, at which the hosts of the meeting received representatives of Tehran and Riyadh. As a result, Iran and Saudi Arabia agreed to normalize relations and open embassies.
This is reported by the Iranian news agency Tasnim.
Decided to resume diplomatic relations and reopen their embassies within the next two months
- said in a statement.
From Tehran, the event, which lasted from March 6 to 10, was attended by Secretary of the Supreme National Security Council Ali Shamkhani. The Saudis were represented by National Security Adviser Musaid Al Aiban. The parties managed to resolve all differences and reach reconciliation.
In a joint statement following the talks, the representatives of Riyadh and Tehran thanked the authorities of Iraq and Oman for mediating the negotiation process and providing venues for meetings in 2021 and 2022, as well as the Chinese leadership for organizing the recently concluded round of negotiations.
Further, the foreign ministers of the two countries are to meet in order to develop a mechanism for implementing the agreements reached and agree on the exchange of ambassadors.
The termination of contacts between Tehran and Riyadh occurred in 2016. This was preceded by the execution in Saudi Arabia of the Shiite priest Sheikh Nimr al-Nimr. This was followed by an attack by demonstrators on the Saudi embassy in Iran. In response, Riyadh announced the severance of diplomatic relations.