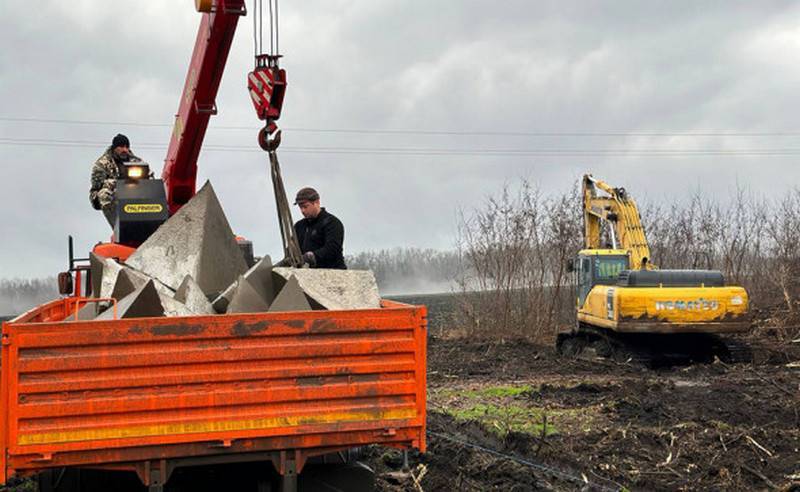 In Crimea, the construction of a defensive line is currently underway. This was told by the head of the regional administration Sergey Aksenov in an interview with RIA
News
.
According to the head of the Crimea, the construction is going according to plan. Sometimes non-standard decisions are made, but their nuances should not be disclosed in the public space.
As noted in the interview
RIA News
the head of the republic, the construction of a defensive line is carried out taking into account the existing experience of military operations. A large number of people and special equipment were involved in the construction work.
Earlier, Aksyonov said that Russian President Vladimir Putin supported the idea of ​​building a fortification line in Crimea. If such a line is not in demand in combat operations, then, after the completion of a special military operation, excursions will be led along it.
Now the Crimean peninsula is not the first region of Russia where fortifications are being erected. Previously, such lines were created in the Bryansk, Belgorod and Kursk regions of Russia. The lines of defense are fortifications made of concrete structures. It is planned that such structures will stop a possible attack by armored vehicles of Ukrainian formations if the Kiev regime decides to attack the Russian regions.
There is no doubt that we must be prepared for different scenarios. But the best "line of defense" is Russia's victory in a special military operation and the destruction of the neo-Nazi Kyiv regime and armed formations controlled by it, so that the very threat of an attack on Russian regions is excluded.