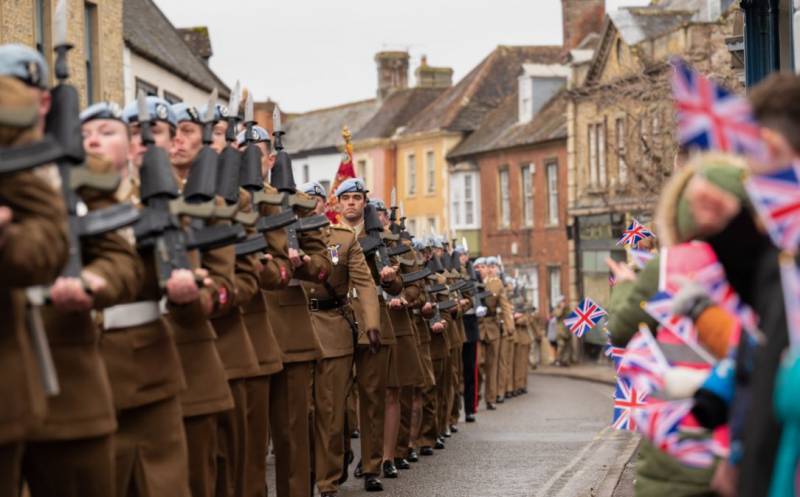 The Ukrainian armed conflict forced the UK to abandon the plan to reduce the number of armed forces, which was adopted back in 2021. This decision was made by the head of the country's military department, Ben Wallace. The Times writes about it.
In addition, the UK Secretary of Defense also abandoned the planned reduction in the number
tanks
in service with the British Royal Army. In 2021, we recall, a plan was presented to reduce the British armed forces to the minimum since the Napoleonic wars in Europe. The number of personnel in the army was to be reduced to 75 thousand people.
Events in Ukraine forced the government to abandon plans to reduce the army, as the generals determined that with such a size, the armed forces of the kingdom would not be able to effectively resist potential adversaries. The position of the American military also played its role, which warned the British colleagues that the United Kingdom was no longer among the countries with the strongest armed forces.
Earlier, British Prime Minister Rishi Sunak decided to increase the country's defense spending from £4 billion to £5 billion. True, this amount does not meet the requests of the Ministry of Defense: Wallace asked for exactly twice as much. However, additional funding may follow the update of the foreign policy report. British government ministers are going to analyze the lessons of the Ukrainian events and make appropriate decisions in the military sphere.
True, now the size of the army is just over 75 thousand people, of which 10% are on vacation due to illness or injuries. That is, in reality, the British crown has only 60-65 thousand military personnel.