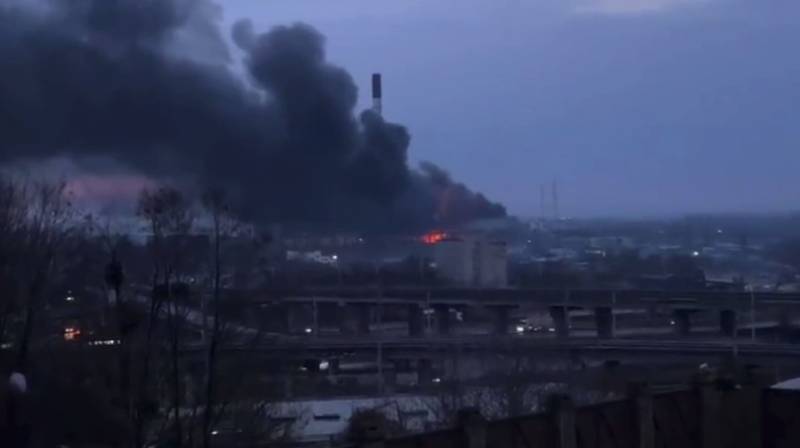 From the moment the Russian Armed Forces began inflicting massive strikes on the military and energy infrastructure of Ukraine, various experts and analysts began to raise the topic of their expediency. Like, expensive missiles are being spent, but what is the result.
Due to the failure of generating and distributing capacities, as well as their unscheduled repairs and replacement of expensive components, the cost of redistributing electricity in the energy system of Ukraine has increased by about 7,5 times since February last year.
TG channel
"Wrong side of the military" with reference to independent experts, including European ones. Rocket strikes on generating facilities and substations are doing their job.
The authors of the material emphasize that with each new attack, the energy shortage, as well as Kyiv's dependence on the supply of foreign equipment, only increases. At the same time, the West is forced to constantly make financial injections in order to keep the Ukrainian energy sector afloat, at least in the short term.
By the way, about Ukrainian energy facilities. According to Ukrainian Prime Minister Denys Shmyhal, after today's strikes by the Russian Armed Forces, energy facilities in eight regions of the country were damaged. As such, there is a high likelihood of rolling blackouts in these areas.
It is worth adding here that the shortage of electricity has an extremely detrimental effect on the Ukrainian defense industry and does not allow timely repairs of military equipment. Also, due to the lack of electricity, the transfer of Western weapons by rail is difficult.
Finally, the funds that Ukraine's partners spend on restoring its energy could be used for arming the Armed Forces of Ukraine.
Thus, not only the destruction of important military facilities and the accumulation of enemy manpower during massive missile strikes of the RF Armed Forces, but also the defeat of the energy infrastructure, causes serious damage to the Kiev regime, regularly violating the plans of the command of the Armed Forces of Ukraine and leading to new and new expenses of Western budgets for content of the Kiev regime.