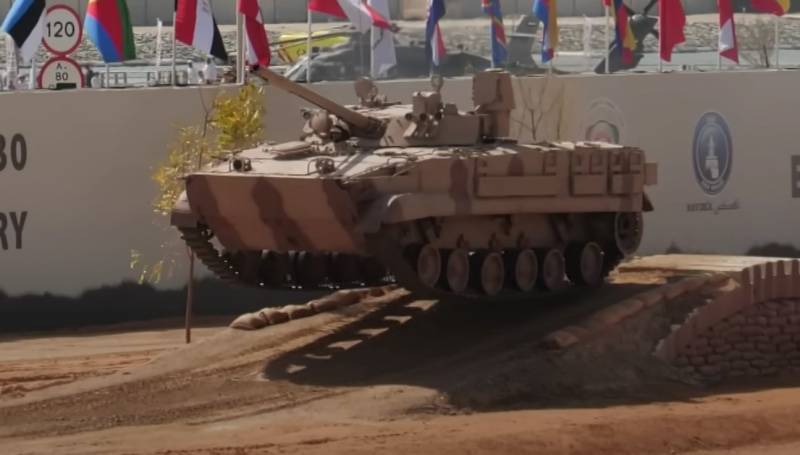 The IDEX exhibition, which takes place every two years in Abu Dhabi, is without exaggeration the largest «
armory
fair." Arms manufacturers from almost all over the world come here to present their new products and find potential buyers.
The exhibition in 2023 also pleased with its diversity. At the same time, it is worth noting that the weapons developers, apparently, carefully analyzed the latest conflicts and drew the appropriate conclusions.
At least, this is indicated by the huge variety of IDEX-2023 UAVs, without which, obviously, none of the modern conflicts can do.
By the way, the "hosts" of the exhibition, the United Arab Emirates, focused precisely on
drones
. Moreover, to a greater extent, weapons companies from the Emirates have focused on loitering ammunition, even introducing a kamikaze drone that can be launched from portable systems like the Javelin.
However, not only
Drones
. For example, the "electric" French Leclerc tank looks like a rather unexpected solution. According to the developers, this approach will make the car silent and economical.
Another surprise at IDEX-2023 was armored cars from an arms company from Uzbekistan. It is worth noting here that the country is participating in such events for the first time.
Uzbek vehicles are equipped with American engines, Finnish armor plates and other foreign equipment. From a local manufacturer there, perhaps, an armored capsule and some engineering solutions.
Meanwhile, armored cars have already attracted the attention of potential buyers, primarily due to their price. In this regard, only China can compete with Uzbekistan. The latter, by the way, even brought models of space rockets to the exhibition.
Naturally, Russia also showed its novelties in Abu Dhabi. In addition to a wide range of small arms from the Kalashnikov concern, armored vehicles and UAVs, special attention was drawn to the latest 30-mm ammunition for the BMP-3, which is equipped with an electronic fuse triggered by a timer.
Tellingly, only Russia has such ammunition in the aforementioned caliber today. At the same time, "smart projectiles" for the BMP-3 at the exhibition in Abu Dhabi are not accidental. After all, the UAE is armed with more than 500 of these machines.
About other novelties of IDEX-2023 in the video from "Military Acceptance":