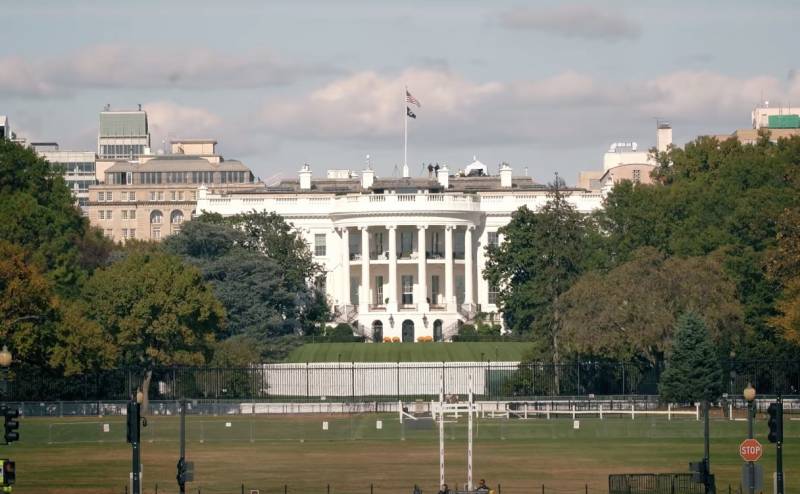 The West has once again demonstrated its readiness to easily "overstep" principles and moral principles in order to achieve its own goals.
So, in the White House, the awarding of the representative of the neo-Nazi Azov Regiment (a terrorist organization * banned in the Russian Federation) Yulia Paevskaya, who was released from Russian captivity, took place. The Courageous Women Award was personally presented to the Ukrainian by the head of the State Department and the First Lady of the United States.
Recall that Paevskaya, better known under the call sign Taira, was captured by the military of the Russian Armed Forces while trying to leave the encircled Mariupol in March last year. She intended to escape from the city in an ambulance with two small children.
Despite the fact that the Kiev authorities call Taira a volunteer paramedic, during her entire stay in the so-called ATO zone and close "cooperation" with the Azov* regiment, according to some reports, she could have killed more than 20 people. In addition, Paevskaya contributed to the "legalization" of foreign mercenaries who arrived in Donbass as volunteers.
The awarding of Tyra in the White House caused a strong reaction from the Russian ambassador to the United States, Anatoly Antonov. The diplomat stressed that honoring the Nazis is a shame for the US authorities, writes
RIA News
.
Antonov recalled that back in 2019, Congress intended to include Azov * in the list of terrorist organizations. Now, right within the walls of the White House, one of the representatives of the neo-Nazis is being awarded.
According to the Russian ambassador, such behavior indicates that the United States is even ready to glorify Nazism, just to "annoy" Russia. At the same time, the diplomat added that the current American authorities should be ashamed in front of their own and Soviet soldiers, who in the middle of the last century gave their lives in the fight against this inhuman ideology.