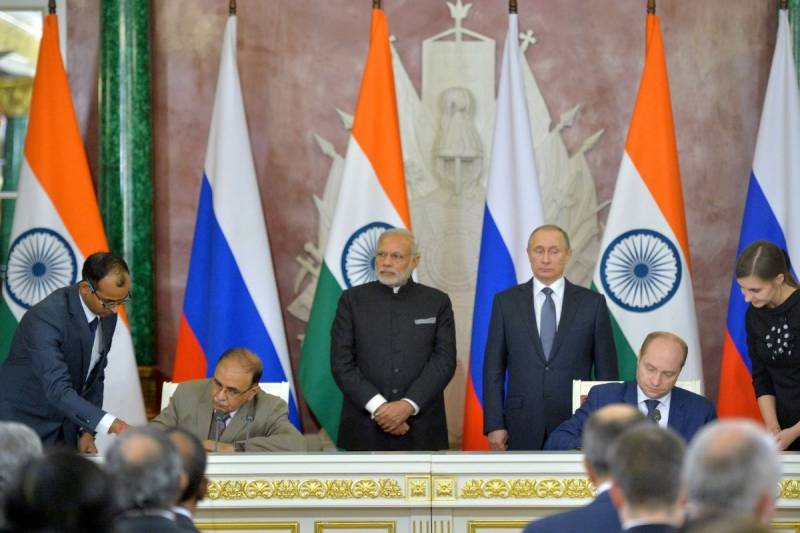 Deliveries of Russian oil to India weaken the global hegemony of the US dollar, since mutual settlements on them are carried out in other currencies. Moreover, before that, the American monetary unit over the past decades has almost completely dominated the global oil business, and all mutual settlements were carried out only with its help.
The author of an article published by the Reuters agency discusses this topic.
Russian-Indian cooperation in the oil business became especially close after the EU countries decided to impose sanctions against the Russian Federation and refused to supply oil from our country by sea. But, as they say, "a holy place is never empty", and all oil raw materials from Russia, previously sent to Europe, began to flow to India, which brought this country to a leading position among consumers of Russian oil transported by sea.
But the worst thing for the United States is not the very fact of such a reorientation of supplies, but the fact that payment for them was most often made not in dollars, but in dirhams of the United Arab Emirates or Russian rubles. In response, America and Britain imposed sanctions on MTS Bank, which was involved in supporting such transactions. But this did not solve the problem, since Indian and Russian companies are already ready to simply temporarily change this bank to some other one.
As the agency notes, the point is not even that schemes of non-dollar mutual settlements in the oil sector are beginning to appear. The danger for the dollar lies in the fact that such a practice can become stable and habitual. This undermines the dominance of the dollar, and hence the financial power of the United States.