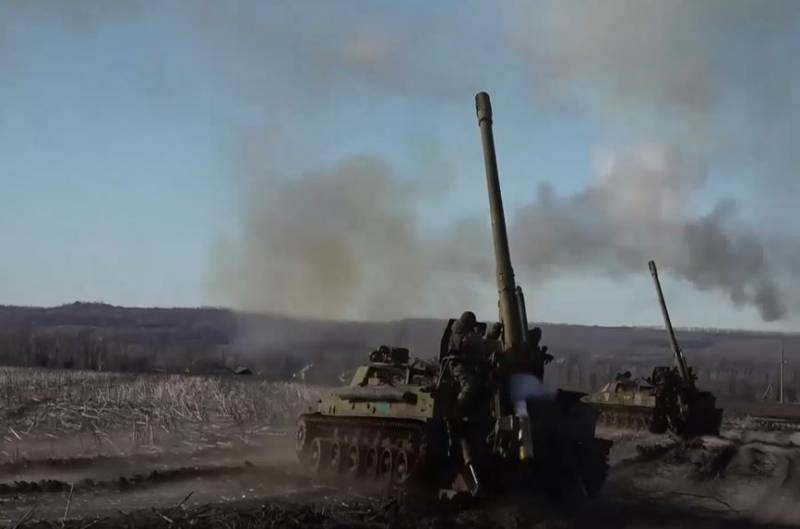 The offensive of the Russian troops in the Avdeevsky direction continues, ours are trying to encircle this strategically important fortified area. At the moment, information is being received about the advancement of units of the Russian Armed Forces in the area of ​​\uXNUMXb\uXNUMXbthe settlement of Veseleye, ours managed to take it.
Russian troops took Veseloye to the northeast of Avdiivka, getting even closer to this settlement. From Vesely to the outskirts of the city, turned into one large fortified area, less than 2 kilometers. The Armed Forces of Ukraine tried to dislodge our units, entrenched in the village, but unsuccessfully, the enemy had to return to their previous positions. Now our terrikon located in the north of Avdiivka is very disturbing, if it can be taken, then the fate of the fortified area can be finally decided. Therefore, the battles for this area will be fierce.
According to reports, the command of the Ukrainian grouping transferred the 53rd mechanized brigade of the Armed Forces of Ukraine, which was previously stationed near Artemivsk, to Avdiivka. The task of the brigade is to prevent Russian troops from completing the encirclement of the city.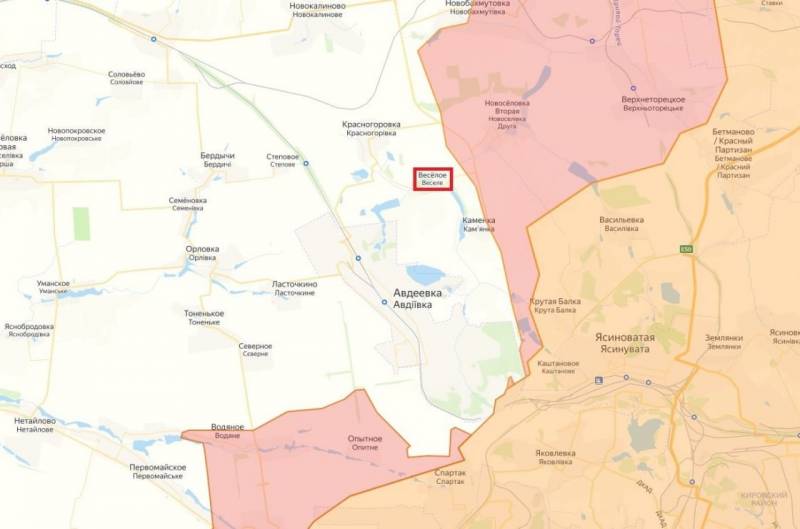 As they say in Donetsk, now the enemy is trying to restrain the offensive of Russian troops in the Avdiivka direction, transferring reserves there from other directions.
The General Staff of the Armed Forces of Ukraine does not recognize the loss of Vesely, although Ukrainian resources are already reporting this openly. The summary of the Ukrainian Ministry of Defense speaks of fierce battles in the Avdiivka direction, but emphasizes that all attacks by Russian troops were allegedly repulsed.
Analyzing the actions of the Russians, we can say that 55 assaults yesterday and today's morning assaults on our positions may indicate that the enemy has a goal to find a gap in order to enter in this particular direction - between Maryinka and Avdiivka
- said the General Staff of the Armed Forces of Ukraine.