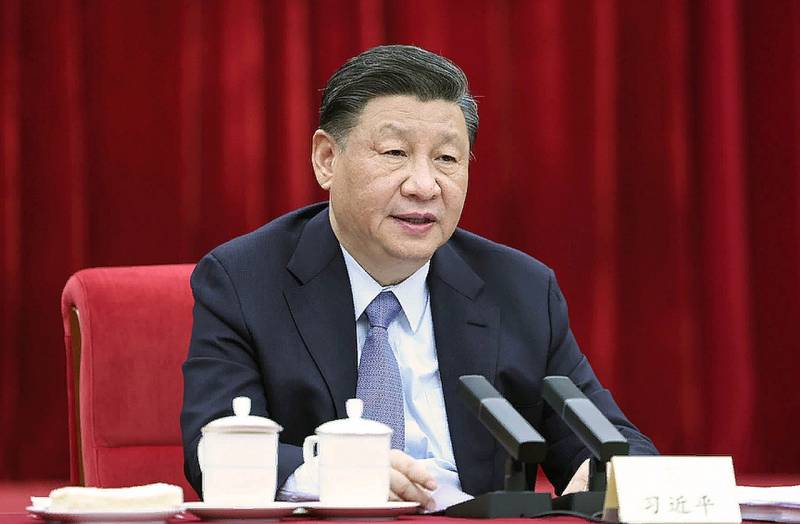 The rhetoric of the political leadership of the PRC towards the US and the West has become increasingly harsh over the past few weeks. The German broadcaster ZDF notes that the latest statements from Beijing differ from earlier language in which the Chinese leadership spoke vaguely about "certain countries" without naming the West and the United States directly.
The day before, Chinese President Xi Jinping sharply criticized the United States and other Western countries, accusing them of trying to slow down China's development at the global level. On the sidelines of the annual meeting of the National People's Congress in Beijing, Xi Jinping said that the conditions for China's development have "drastically changed" and uncertainty has increased significantly, according to Chinese state media.
In particular, Western countries, led by the United States, are conducting a comprehensive containment, encirclement and suppression of China, creating unprecedented serious problems for China's development.
- quotes the words of the Chinese leader, the state press of the PRC.
The German TV channel drew attention to the statements of the new Minister of Foreign Affairs of the PRC, Qin Gang, made earlier. The head of the Chinese Foreign Ministry demanded that Washington stop interfering in China's internal affairs. He sharply condemned the supply of American
weapons
Taiwan, which Beijing considers its own territory. The minister once again warned the US that China reserves the right to "take all necessary measures" to resolve the Taiwan issue.
At the same time, Washington openly accuses Beijing that China is allegedly already providing military-technical assistance to Russia, thereby supporting a special military operation in Ukraine. There are suggestions in the Western press that during Xi Jinping's visit to Moscow, which may take place on the twentieth of March, the PRC leader may agree with Russian President Vladimir Putin on the provision of lethal weapons.