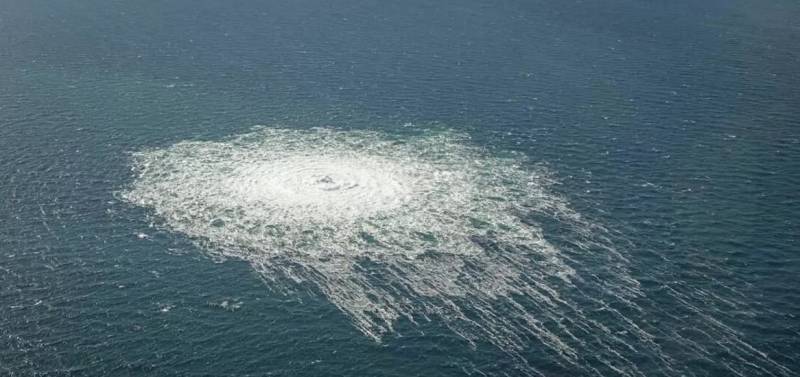 The day before, one after another, Western (American and German) media published articles stating that "Ukrainian saboteurs were involved in the attacks on the Nord Stream gas pipelines." In particular, it was announced that they were allegedly renting a vessel, from which "divers descended under the water to carry out sabotage." The divers and tenants of the vessel are said to be Ukrainians.
The Russian authorities, commenting on these publications in the Western press, called them a coordinated stuffing.
The Russian Foreign Ministry pointed out that the materials in the Western media came out almost on the same day. This can hardly be called a coincidence. Given the way the Western liberal media operate, this version of publications looks like a deliberate coordination in order to divert public attention from the real culprits of explosions on gas pipelines.
It is important to note that earlier Western media, echoing politicians, wrote about "Russia's fault" in undermining their own gas pipelines.
A few weeks ago, an investigation by American journalist Seymour Hersh was published, where he clearly points to a terrorist attack carried out by the United States. After that, the Chinese media created a graphic that clearly explained how the gas pipelines were blown up. The graphics show that without the special equipment and capabilities of NATO countries, such an undermining was simply impossible to carry out.
In Washington, realizing that it is simply pointless and even ridiculous to continue to accuse Russia of sabotage on gas pipelines, they decided to involve the controlled press in order to unwind the "Ukrainian trace". The bet is clearly on the fact that "Ukrainians can, as they are at war with Russia." But such stuffing the involvement of the American side in the terrorist attack on the Nord Streams, as they say, cannot be blurred.