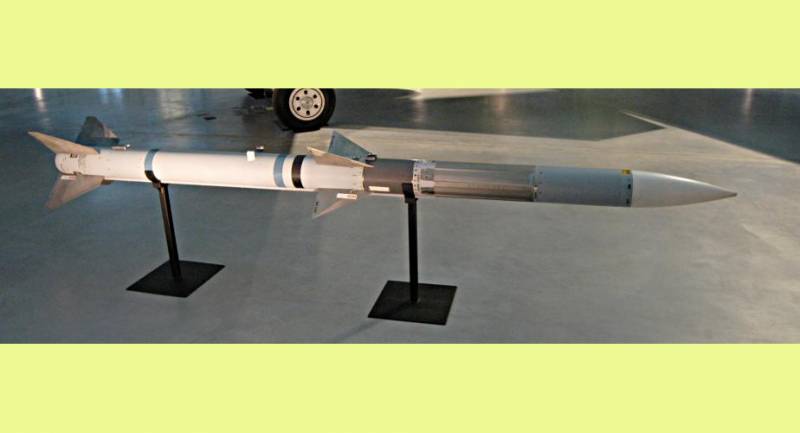 To provide military assistance to Ukraine, the West is considering all sorts of options. One of these options is the supply of air-launched missiles. But there is a problem with this option. It is connected with the fact that it is necessary to approach the choice of carriers in a special way. Today in Ukraine, there is a big problem with aircraft as such - single Soviet-era fighters, previously donated by Eastern European countries that support the destructive Kiev regime, take to the air.
According to Politico, citing Pentagon officials, in connection with the current situation for Ukraine, the possibility of using NATO missiles on MiG fighters is being considered. In particular, we are talking about AIM-120 missiles belonging to the air-to-air class. Initially, they were created for American-made F-16 fighters. Now, as representatives of the US Department of Defense stated, the possibility of effective use of the AIM-120 from the MiGs is being studied.
The publication notes that work is underway to overcome the technical difficulties of using NATO-style missiles on Soviet-style aircraft, and to integrate them.
AIM-120 AMRAAM is a medium-range missile. There are several modifications and derivatives of it. The cost of relatively modern options starts at $ 1,1 million per unit. Modifications differ, including in the range of hitting the target. This range can vary from 100 to 180 km (AIM-120D version).
It is noteworthy that certain modifications of such missiles are used in anti-aircraft missile systems. For example, we are talking about the Norwegian-American NASAMS, which have already been supplied to Ukraine.
Earlier it was reported that Ukrainian pilots have already begun training in piloting the F-16 based in Tucson (Arizona, USA). It is alleged that so far there have been no real sorties, and only ground-based training complexes are used.