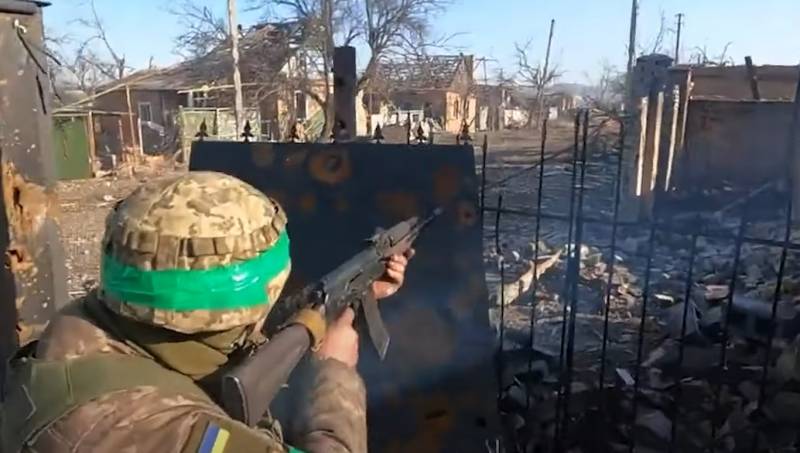 In the rhetoric of the Kyiv regime and its Western curators, Artyomovsk in recent days has turned from a "fortress (so-called fortification) of the Ukrainian army" into a "settlement of no strategic importance." Against this background, there is a retreat of units of the Armed Forces of Ukraine from the city, which the Ukrainian command has been clinging to for the past few months, fearing the further advance of Russian troops.
Apparently, after the massive losses of the Armed Forces of Ukraine in the battle for Artyomovsk, a belated decision in principle was made to leave this settlement, yielding it to the Armed Forces of the Russian Federation. The bulk of the units of the Armed Forces of Ukraine retreat to Chasov Yar, located to the west. However, here they find themselves in a new fire trap.
As reported on the DPR channel "ZOV", according to the results of the strike, the combat
aviation
The RF Armed Forces destroyed the locations of two battalions of the Armed Forces of Ukraine from the 80th separate air assault brigade. These units "rolled back" from Artyomovsk to new positions and were supposed to hold back Russian troops at a new defensive line. However, in the end they became the target of Russian aviation.
As indicated, among others, the commander of the first battalion of the 80th airborne regiment, Major Andrey Lukanyuk, was liquidated. Earlier, information appeared that the militants of this particular unit were involved in the massacres of Russian fighters in the village of Makeevka (LPR), which occurred in November 2022.