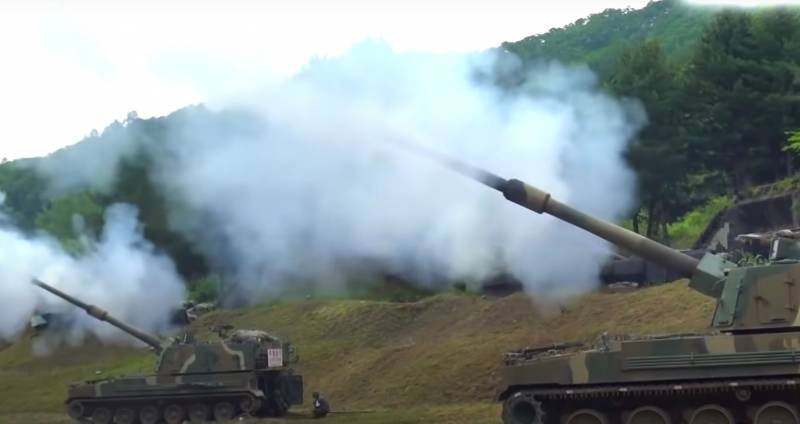 Another local tension arose on the Korean Peninsula. The reason for the contradictions between Pyongyang and Seoul this time was the teachings of the South Korean military, which took place at the Paju training ground, located next to the demarcation line.
The material of the Central Telegraph Agency of Korea says that the DPRK authorities consider the South Korean exercises on the western part of the front to be an outright provocation. Pyongyang emphasized that such actions could seriously aggravate the already difficult situation on the peninsula and demanded that these maneuvers be stopped immediately.
The Korean Central News Agency also stated that the enemy (Republic of Korea) fired 30 artillery shells at the aforementioned range this morning. In turn, the military command of the DPRK immediately ordered its artillerymen to be in a state of full combat readiness. Pyongyang also strengthened air defense and surveillance of enemy actions in this area.
It is worth noting that the parties quite often exchange accusations of various provocations. In particular, the authorities of the Republic of Korea have repeatedly stated that Pyongyang's missile tests contribute to increased tension in the region. In addition, at the end of last year
Drones
The DPRK flew almost to Seoul, which again ended in mutual accusations, but did not lead to an escalation, which the two Koreas like to "scare" each other.