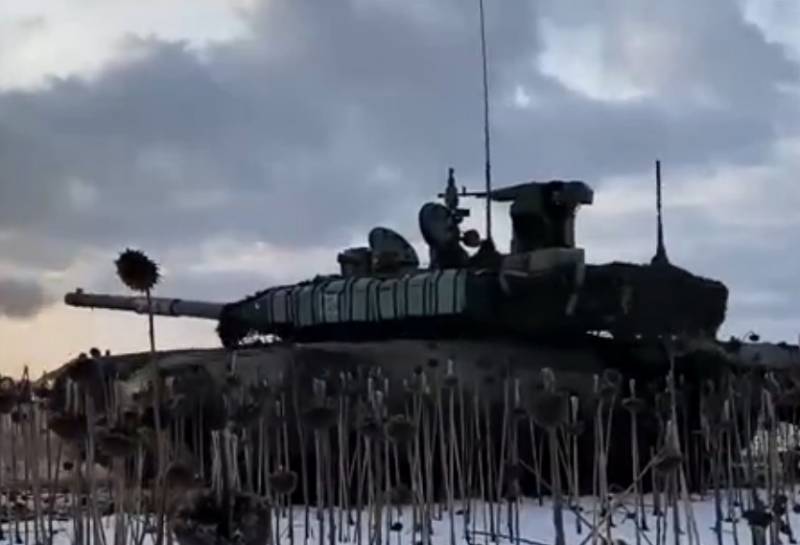 The Ministry of Defense published a video showing the work of Russian crews
tanks
T-90 in the zone of the special operation in Ukraine.
In the video, tankers of the Western Military District provide fire support to motorized rifle units, thereby providing conditions for the offensive operations of the Russian army in the zone of the special operation.
You can also see how the crews of T-90 tanks advance to positions adjacent to the front edge of the enemy defense line, after which they inflict powerful fire damage on enemy troops. First of all, the positions of anti-tank weapons and armored vehicles of the enemy are destroyed.
Despite the mortar shelling of the enemy, the scout, who corrected the fire of the tankers, continued to make adjustments. He managed to calculate the location of the enemy artillery crews, after which he transmitted their coordinates to the tank crews. As a result, the enemy battery was completely destroyed.
Often, tankers taking part in a special operation conduct flanking fire on the move. This technique significantly increases the survivability of equipment in combat conditions.
The Russian T-90M "Proryv" tank is one of the most modern combat vehicles in the world. After a series of upgrades, tanks of this type were equipped with the latest dynamic protection, modern communications and a more powerful engine.
The T-90 proved to be excellent during the fighting in the special operation zone in Ukraine. At the same time, such tanks will have to meet the German "Leopards" on the battlefield in the near future.