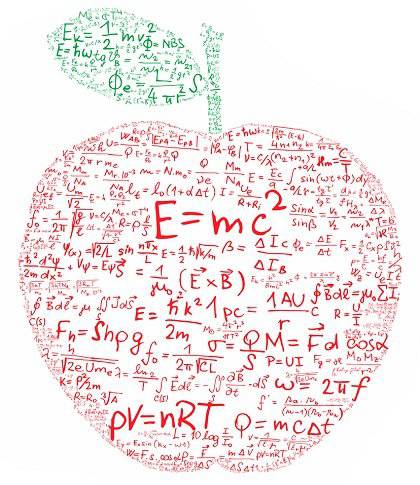 The crisis in complex areas of science may be due to the imperfections of our brain. He no longer wants and cannot invent anything new.
Recessions are not only in economics - in some areas of science they have been going on for a century. Thus, a number of modern physicists with regret admit that over the past century scientists have managed to add little to the baggage of knowledge about the Universe, which has been accumulated by predecessors. Ideas ended after Einstein and Max Planck. If from the period of the early New Age, when science for the first time
stories
gained a rational and precise methodological apparatus and firmly on its feet, theoretical physics developed incrementally, then in the twentieth century its progress seems to have stopped. Experts offer different versions of why this happened - ethical, economic, social ... One of the most interesting hypotheses is biological, according to which the human brain has already reached the limit of its cognitive abilities.
BMW OR "ZAPOROZHETS"?
A look at the human brain as a universal machine of knowledge is unscientific. He is the heritage of religion: it is the sacred books that claim that a person is fully endowed with the ability to distinguish good from evil. Rene Descartes, one of the greatest thinkers of the New Age, believed that the Lord had created the human mind so that it would serve as "natural light", capable of illuminating all corners of the Universe and learning all its laws. However, modern biology is no longer so idealistic: we acquired a developed brain in the process of evolution, which means that this organ met the needs of our ancestors in the longest, earliest stages of anthropogenesis. The needs were simple - to survive and multiply. Mastering speech, fire, instruments of labor helped a person to solve such problems, but does quantum physics contribute to this? The answer is negative: modern evolutionary psychologists are absolutely sure that the reasoning about complex matters has not helped anyone survive and that is why most people's brains are not well adapted to scientific knowledge.
The American-Canadian psychologist Steven Pinker gives an excellent example — an illustration of this thesis: being a professor at Harvard University, he often asked different groups of students a problem of formal logic. The conditions were as follows: biologists and mathematicians are sitting in the audience. None biology - not a mathematician. All biologists play chess. Question: what judgment can be deduced from these conditions? For many years of his work, almost none of the students gave the correct answer. Meanwhile, a computer program trained in formal logic will easily find it: some of those in the audience play chess. Why did our brain not think about it before? It is easy to guess: this formal conclusion is so obvious that no one will take it into account. The brain is not "sharpened" for such "meaningless" tasks, because the ability to formal logic was simply useless for the survival of our ancestors.
Another task from the same field: Linda goes to rallies to protect women's rights, studies the history of women's struggle for their rights and protests against harassment in companies. The probability of a fact above: a) Linda works in a bank or b) Linda works in a bank and at the same time is a feminist? The vast majority of respondents choose the second option, while from the point of view of logic it is obvious that the probability of a single fact (working in a bank) is always higher than two facts at the same time (working in a bank and being a feminist). But our brain does not feel this: it pays attention primarily to the psychological, rather than logical relationship, trying to determine the nature of this Linda by her actions.
It is the tasks of practical importance and relation to real life that our brain snaps like nuts: a series of experiments conducted by one of the founders of the American Center for Evolutionary Psychology, Leda Cosmides, found that our brain works best with examples where one of the actors He is trying to deceive anyone. "For a person as a social being, the ability, on the one hand, to lie, and on the other, to recognize someone else's deception is one of the central ones," says Victor Znakov, deputy director for scientific work at the Institute of Psychology, Russian Academy of Sciences.
Meanwhile, such "useless" tasks are just the basis of any science. The psychologists of the first half of the twentieth century, conducting an IQ survey among the indigenous peoples of Africa and South America, were amazed at how low the intelligence of these savages is. "Ethnographers who worked in Siberia in the early twentieth century, give the following example: when they asked the natives a task like" All people in Africa are black. Baramba lives in Africa. What color is his skin? ", The invariable answer was:" We didn't see it, how did we know it? "Says ethnologist Stanislav Mikhailovsky. It was these answers that finally formed the common opinion that dark and uneducated hunters and gatherers have logical abilities worse than those of civilized whites.
However, in reality, the Aboriginal intelligence is no lower than that of white people. The fact is that scientists, being university graduates, are perfectly trained in formal logic, while the Aborigines simply don't need it. And the fact that all tests are based on the use of formal logic, and resulted in low results of the natives. "There is no single definition of intelligence," says Professor Yuri Alexandrov, head of the neurophysiological psychology foundations of the Institute of Psychology of the Russian Academy of Sciences. "In my opinion, the most valuable kind of intelligence is the ability to solve unusual tasks in a non-trivial way." This is one of the main differences between humans and animals: it does not just adapt to the environment - it creates its own habitat.
ILLUSION OF EVIDENCE
The same Stephen Pinker gives an interesting explanation of why American schoolchildren studying in a country with one of the most democratic education systems invariably occupy the last places at international mathematics competitions, while South Korean, whose training is based on cramming, on the contrary, traditionally in number of winners. It would seem that the American model encourages the creative process, teaches the child to think. However, in reality, the orientation toward independent thinking works against the result: the trouble is that the average person cannot rediscover the laws of mathematics — he can only learn them. The discovery of these laws is the merit of those whose cognitive abilities markedly exceeded the average level. Alas, the inequality of people is not a fascist invention at all. But even a cohort of geniuses took thousands of years to build the building of mathematics, which American schools propose to create in an academic hour.
The more abstract the field of knowledge, the more difficult it is for our brain to think about it. Gerhard Vollmer, one of the luminaries of evolutionary epistemology, introduced the concept of "mesocosm": this is the world that our brain perceives through the senses. It is three-dimensional, all substances in it are divided into solid, liquid and gaseous. It has color, smell and taste, its objects are whole and non-discrete. But recent scientific theories claim that there are much more dimensions (according to string theory, the most authoritative in modern science, their 10 or even 11). Objects consist of particles, and those, in turn, - from other particles. Many phenomena are not what they seem to our senses: thus, the color that our eye sees, and infrared radiation, which our skin feels like heat, are in fact close parts of the same electromagnetic spectrum.
Why do we perceive the mesocosm, and not the true world? The answer is obvious: for living beings, there is no need to take 11 measurements or to register individual particles with the senses. Any abilities that do not help survival will be rejected by evolution. We not only cannot see the true picture of the Universe - it is difficult for us to think and reason about it, because our brain works in accordance with the logic acting in the mesocosm. "For example, it is known that a person is a visual creature: 90% of all images that the brain uses in its work are visual," says Lyubov Ryndina, Ph.D. "It helps us a lot in everyday life, but if you are talking about elementary particles, it will confuse you: we represent electrons with solid balls and subconsciously project on them all the same features inherent in solid balls of our macroworld, whether it be footballs or cannonballs. " It is even more difficult for us to understand the causal relationships characteristic of the quantum level of matter. In mesocosm after all how? The object is either there or it is not there; it cannot arise from nowhere and also sink into nowhere. And in the world of elementary particles anything can happen. Moreover, many particles can simultaneously exist and not exist (as an atom in Schrodinger's famous example), or simultaneously be in different places (like an electron inside an electron cloud), or simultaneously be a particle and a wave (like photons). We immediately make an important caveat: all these arguments about the wave-particle nature of photons or the simultaneous presence of an electron in several places are just euphemisms, invented by us precisely because we can neither understand nor imagine how the particles actually behave.
And it imposes the most severe restrictions on the work of our brain with complex mathematical and physical problems. "Already, scientists are creating nanodevices not on the basis of technical solutions from the first principles of physics, but by typing: work — work, but how — it is not clear," notes the senior researcher at the Institute of Physics and Technology named after them. A.F. Ioffe RAS Stanislav Ordin. In order to develop science further, people have to use a kind of "artificial limbs" - computers that do things that our brains cannot do. And yet they are not capable of much, because scientific knowledge involves not only complex calculations, but also hypothesizing, and this machines are not available.
CHURCH 25-GO FRAME
Fortunately, man learned not only to live with the similar natural limitations of the brain, but also to use it for his own pleasure. It is well known that we, people, are able to watch TV and movies precisely because of the imperfection of our eyes and brain: at an update rate of about 24 frames per second, we do not notice that the image on the screen does not actually move, but is a series of pictures or There are a lot of "lines" that the vacuum tube beam writes at a huge speed on the screen. The explanation for the limitations is the same: the ability to see moving objects with a higher frequency in real life is absolutely useless for humans (for example, for cats it is very valuable - 50 should be updated once per second to deceive their eyes and brain).
But if this "flaw" is far from the only one that distinguishes our brain, are there any other phenomena like television and cinema or, for example, images of "impossible" figures who are able to deceive our brain? There are a lot. French anthropologists Pascal Boyer and Scott Atran believe that a person's ability to believe in the supernatural is just one of the consequences of such imperfections. Scientists lead trail yuschee comparison. A person can see a painted animal in several curved lines on a piece of paper due to the fact that his brain is "equipped" with the natural ability to complete the contour of an object, part of which is hidden (the ability to notice a deer in the thickets from which its horns stick out, undoubtedly, came in hand during evolution) . In the same way, the useful ability of the brain to combine the actions of people and animals in their psychological characteristics has a side effect: we see logical and psychological connections where they really do not exist: we begin to fear a black cat or we guess in a series of life failures that have befallen us .
The conclusion that suggests itself from this concept is perhaps even more pessimistic than the one that follows from Vollmer's speculation: belief in supernatural and related anti-sentimentism, which is still characteristic of most people on the planet, probably will not go away, despite all the successes of enlightenment. It is more convenient for them to believe that, for example, global warming is not due to the release of industrial gases, but because Predictoria has suffered. And fortunately (or unfortunately), this view of the world does not prevent these people from living at all.
As for the complex areas of theoretical science, whether they will develop further and whether revolutionary discoveries will follow in them, based not only on new facts, but also on the ingenious work of thought, it is extremely difficult to predict. There is hope: Grigory Perelman was found on the Poincaré hypothesis, which remained unproved for more than 100 years. The successful combination of talent and good education still works wonders. The only trouble is that over time such miracles will happen less and less. Will mankind be able to create a "general theory of everything" before even the most ingenious brains encounter the reinforced concrete barrier of the restrictions imposed by nature on our cognitive abilities? This question is even more complicated than the most damned problems of theoretical physics.