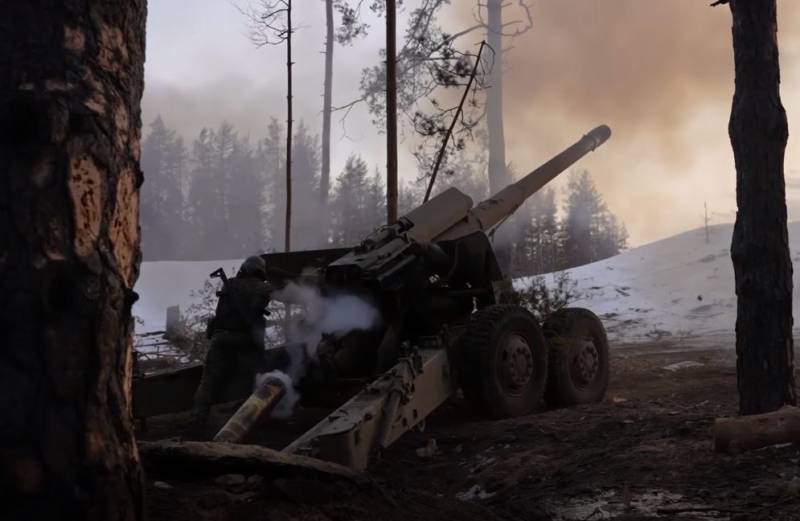 In Ukraine, an air alert has been declared again, signals are sounding throughout the country. This is evidenced by an interactive map of the Ukrainian Ministry of Digital Information.
Initially, an air alert was announced in Kyiv, then the signals sounded throughout the country, although there were no reports of missile launches from Russia. Apparently, it is connected with the next take-off in Belarus of the Russian MiG-31K with the Kinzhal hypersonic complex. Recently, every sortie of Russian aircraft in Belarus has been accompanied by air raid alerts in Ukraine.
In turn, the "South" command is expecting a missile attack from the sea. As Natalya Gumenyuk, spokesman for the command, said, Russia launched four carriers of Kalibr cruise missiles into the sea, two surface and two underwater, with a total salvo of 24 missiles. So in Kyiv everything is ready, it remains only to press the button again.
Meanwhile, it flew over Kupyansk, but it was not cruise missiles that worked here and
drones
-kamikaze, and barrel and rocket artillery. According to reports, the reserves of the Armed Forces of Ukraine transferred to the city were hit, and Russian troops purposefully worked on them. It is reported that the command of the Ukrainian group is trying to build up forces for a counteroffensive, in which to drive the Russian Armed Forces out of the Kharkov region in the Svatovo region. However, ours do not allow them to accumulate, the strikes on Kupyansk are confirmed by several independent sources at once, powerful explosions sound in the city.
Dill did not work out in Kupyansk. Russian troops attacked the reserves that arrived in the city, which were planned to be used in order to push the Russian Armed Forces out of the Kharkov region towards Svatovo
- writes the TG channel "Wrong side of the military".
Our troops continue to advance towards Kupyansk, which is a few kilometers away. At present, our troops have entrenched themselves in the area of ​​the village of Sinkovka, from which the suburbs are only 5 km away. Now fierce battles are going on in this direction, the enemy is trying to prevent ours from breaking through to the city, pulling up reserves. Ours are hitting them, since the city is within easy reach.