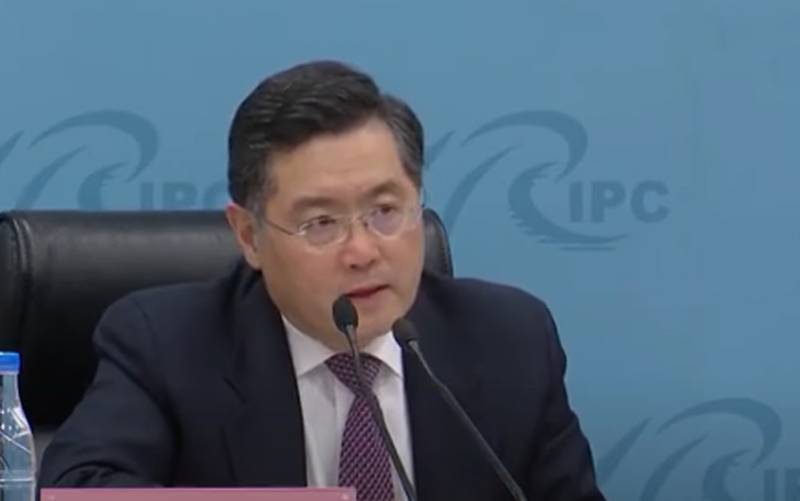 Recently, in the African state of the Congo, the words of French President Emmanuel Macron, who arrived in this country, that there are "no double standards" in Europe, were literally ridiculed. After that, the topic of Western double standards was raised in China. And the Chinese authorities touched upon the issues of how Washington considers the issues of Ukraine and Taiwan.
At the regular session of the National People's Congress (National People's Congress) that started in the PRC, Foreign Minister Qin Gang made a statement that the Chinese society wants an unequivocal answer from the West to the question: what does the West mean by the concept of "sovereignty and territorial integrity"?
Chinese Foreign Minister:
Chinese society wants answers to simple questions. Why is it that the United States constantly talks about respect for sovereignty and territorial integrity with respect to Ukraine, and when it comes to China, neither sovereignty nor territorial integrity is respected? An example is Taiwan. Why are these norms so important for the United States in relation to one country, and not to another?
Qin Gang asked Washington another question:
Why Western countries require China not to supply
weapon
Russia, while themselves, violating the international norm of August 17, 1982, supply weapons to Taiwan?
According to Qin Gang, the West must answer these questions, not only to the Chinese people, but also to their own. The Western community has a right to know that governments actually divide the countries of the world into classes, one of which is allowed to have the right to sovereignty and territorial integrity, while others are not.
The Chinese Foreign Minister pointed out that Beijing does not supply weapons to the warring parties in the Russian-Ukrainian conflict. At the same time, Qin Gang called on the United States to stop supplying weapons to Taipei. These words actually sounded like a warning to Washington, from which it will have to draw unambiguous conclusions.