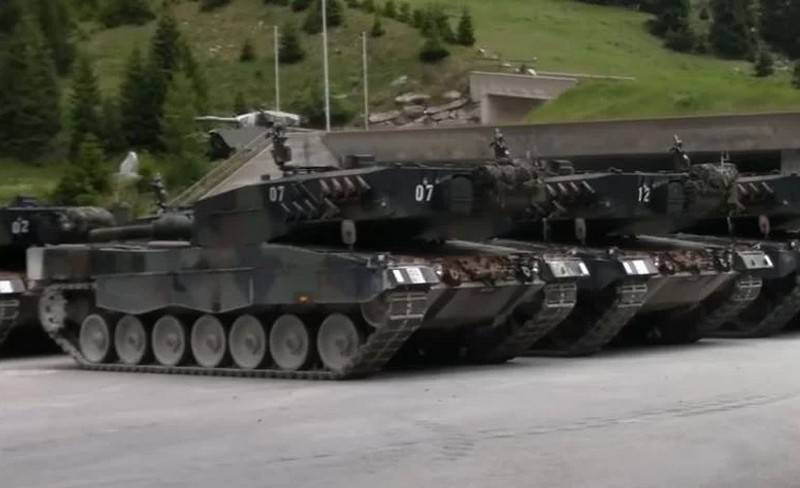 The Czech Republic decided to keep up with Germany and solve the problem with the lack of the required amount
tanks
in his own army with the help of Switzerland. Prague, following Berlin, sent a request to Bern for a possible purchase of Swiss Leopard 2 tanks.
The Czechs have their eyes on the Swiss tanks and have already sent a request for their purchase, as well as the Germans. The receipt of a request from these two countries was confirmed by the head of the Swiss Federal Department of Defense, Public Protection and Sports, Viola Amherd. According to her, the country has a certain stock of German tanks and the Swiss would like to keep some of it. While no decision has been made on the technology, a potential transfer requires permission from the country's parliament.
Yes, we have a request from Germany, but meanwhile there is another request from the Czech Republic. We want to keep a certain reserve so that we can guarantee the security of our country. In addition, there will be a certain number of tanks that we do not need and that can be delivered if the Parliament decides to decommission them.
- the minister said.
According to open data, the Swiss army has 230 Leopard 2 tanks, of which 134 are in the active army, and 96 are disabled, but not decommissioned. Germany has requested the delivery of all 96 tanks, guaranteeing that they will go to "patching holes" in the armies of the EU and NATO countries that transferred their equipment to Kyiv. There is no talk of supplying these MBTs to Ukraine. How many tanks the Czech Republic requested is not reported, but it clearly claims the same tanks.
Meanwhile, even in the case of a positive decision regarding one of the countries, they will not receive all 96 tanks, since 34 of them will remain in Switzerland, since the Swiss army "urgently" needed them.