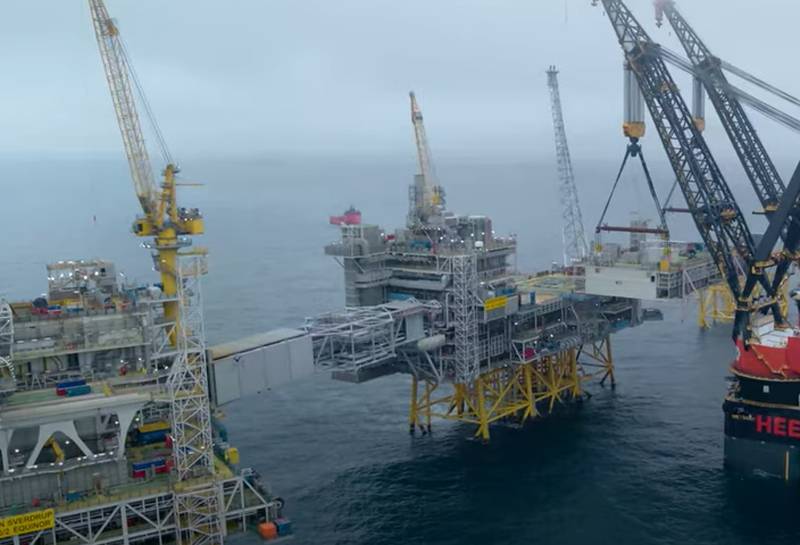 In the West, they comment on a fresh report on earnings from the sale of natural resources in 2022. This report reveals that one of the countries whose revenues from the supply of oil and gas to the world market has grown at a record high is Norway.
The SSB Institute of Statistics publishes a report stating that Norway's oil and gas revenues in 2022 tripled compared to 2021, exceeding 131 billion euros. This is despite the fact that the population of Norway does not exceed 5,5 million people (comparable to the number of residents of St. Petersburg).
Commenting on such statistics on Norway's oil and gas revenues, European experts make it clear that the official Oslo "should be shared with the countries of Europe experiencing energy problems." There is only one message: "to support democratic unity." Previously, the EU has already tried to adopt a directive on the so-called redistribution of income derived from the exploitation of natural resources. But for Brussels, the problem in this case is that Norway is not a member of the European Union. The Norwegian authorities themselves are frankly in no hurry to help their "European friends" either with energy supplies at a discount, or, even more so, with a part of their oil and gas revenues.
The United States also has a significant increase in oil and gas revenues last year. First of all, we are talking about the supply of liquefied gas to Europe in those periods of time when the price of blue fuel in the Old World exceeded 2,5-3 thousand dollars per 1000 cubic meters. Today, gas prices in Europe have dropped below $500.