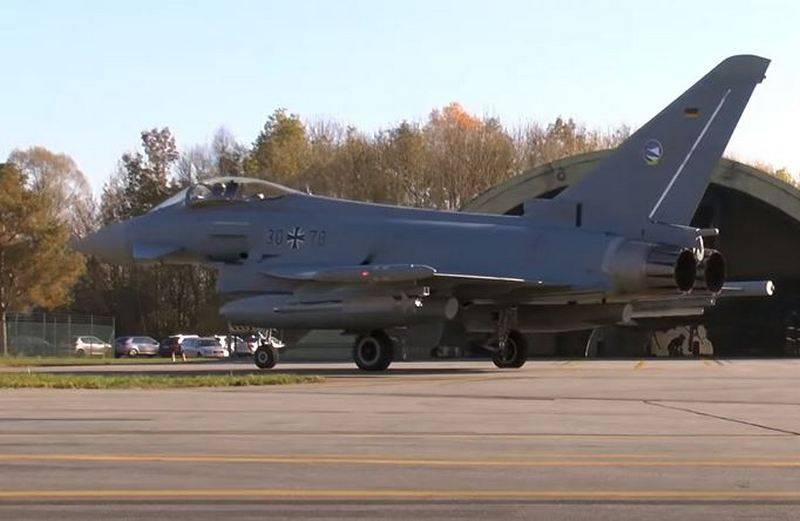 Britain and Germany intend to conduct a "show of force" for Russia by starting joint patrolling of Estonian airspace. Writes about it The Daily Telegraph.
For the first time, the Royal Air Force of Great Britain will carry out a joint mission with the German Air Force within the framework of NATO, starting to protect the airspace over Estonia. The British and Germans intend to demonstrate to Russia the "strength of NATO" by jointly flying to intercept Russian aircraft if they violate EU borders.
According to the publication, in the near future, about 300 British troops from the 140th Expeditionary Air Wing will be transferred to Estonia. Upon arrival, it will be Britain who will lead the NATO airspace mission over Estonia. Together with the British, German pilots in Typhoon fighters will serve for four months.
What better way to demonstrate the strength and unity of the alliance than successful joint operations like this
- said the commander of the 140th Expeditionary Wing Scott McCall.
According to British Defense Secretary Ben Wallace, this mission will not only help protect Estonian airspace from Russian fighters, but also strengthen NATO's presence on the eastern flank of the alliance. It is worth noting that a British ground military contingent is deployed on the territory of this Baltic republic, whose task will be to ensure the defense of Estonia together with the Estonian army until the arrival of the main NATO forces.
Joint operations of this kind demonstrate the strength and unity of NATO and our common determination to maintain peace and security throughout the region.
Wallace added.