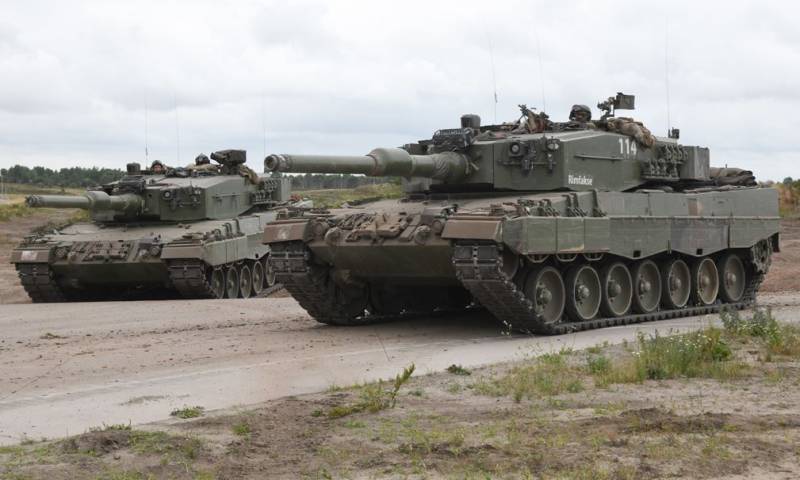 Currently German
armory
Rheinmetall began negotiations with representatives of the Kyiv regime on the construction of a tank plant in Ukraine. Armin Papperger, CEO of Rheinmetall, spoke about this in an interview with the Rheinische Post newspaper.
As the top manager noted, such a decision could be made due to the fact that European countries do not have the necessary amount of capacity to provide large-scale support to Kyiv. Therefore, it is easier to build from scratch
tank
plant in Ukraine.
According to Papperger, the estimated cost of the construction of the enterprise is about 200 million euros. If the plant is built, it will be able to produce up to 400 tanks per year. The general director of the company called the negotiations with the Ukrainian authorities promising.
Papperger stressed that in order to succeed in the armed conflict, Ukraine needs 600-800 tanks. They must be made promptly. The transfer of even all the Leopard 2 tanks at the disposal of the Bundeswehr will not help Ukraine win.
The top manager claims that Rheinmetall has already made 30 of the ordered 2 Leopard 4A50 tanks. In addition, the concern can repair and upgrade 88 of the 100 old-design Leopard 1 tanks available.
It is only interesting where and how the concern will build a plant on Ukrainian territory, if the objects of the energy and military infrastructure of Ukraine are regularly subjected to missile strikes by the RF Armed Forces. And the very fact of owning at least 600, at least 6000 tanks will never guarantee victory over a nuclear power.