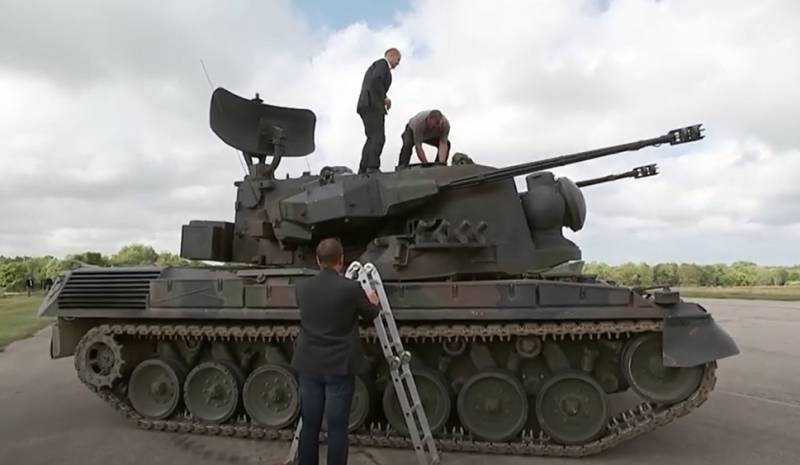 In Germany, the government is increasingly criticized for its policies related to the Ukrainian conflict.
The blind adherence of Chancellor Olaf Scholz to American instructions, contrary to the interests of his country, does not arouse support among the leaders of a number of German political parties either. According to the co-chairman of the Alternative for Germany party, Tino Khrupalla, Scholz suffers from "megalomania" if he really thinks to defeat the world's largest country and nuclear power. Khrupalla said this while speaking in the Bundestag on Thursday.
The German politician said that the Scholz government had forgotten an important principle: "States have no friends - states have interests." German citizens are suffering because of the crisis in the country, which was the result of Scholz's policy to please the "allies", violating Germany's own interests, Khrupalla said.
According to the leader of the Alternative for Germany party, while Germany is suffering, its so-called "friends" are seizing the moment. Thus, US President Biden said earlier that due to more favorable economic and tax conditions, companies from Germany are leaving for the United States.
Khrupalla also criticized the burning of all bridges in relations with Russia, which had been built by previous generations for many years.
Khrupalla also noted that only Washington will be the winner in the conflict in Ukraine.
Ukraine will come out of this war as a loser, just like Russia. There is only one winner - and his name is USA
- said the politician.
Germany also reacted extremely negatively to the initiative that a number of defense production facilities are being prepared to be transferred to the United States under the guise of increasing support for Ukraine. In fact, this is the de-industrialization of Germany, which is being carried out by the same United States.