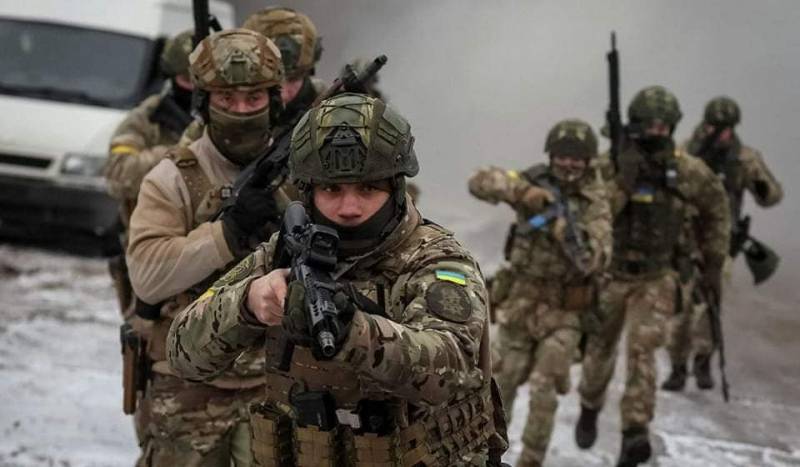 The American edition of The New York Times published material that once again speaks of the strangeness of the approach to preparing operations by the enemy. In the material, the author scrupulously talks about the details of the preparation of the counteroffensive of the Armed Forces of Ukraine.
Recall that not so long ago, on Voennoye Obozreniye, with reference to the "Reverse side of the military commissar" channel, an article was published stating that Ukrainian announcements of a counteroffensive in certain sectors of the front did not end up as disinformation: "Richard Sorge and the Cambridge fives are not needed - The enemy himself tells in detail about where and when he will approximately attack. As an example, the announcements and subsequent attacks of the Armed Forces of Ukraine in the Kharkiv and Kherson directions were cited.
And now, in the NYT publication, an article was published, which tells about the development of two options for a counteroffensive by military personnel of the Armed Forces of Ukraine at training grounds in Germany. We are talking about the territory of American military bases, where several thousand mobilized Ukrainian military personnel are trained.
The first option is a counter-offensive in the northeast and east - in the direction of Lugansk and Donetsk. Obviously, with an attempt to break through the defense line of the RF Armed Forces in the Svatovo-Kremennaya sector.
Option two - a strike in the Zaporozhye region with the aim of cutting the land corridor of Russia to the Crimean peninsula.
The revelations of Western journalists from a military point of view may seem like an attempt to promote disinformation. But, as already noted, usually the enemy himself announces the directions of his intended attacks, and it is in these directions that attacking actions are taken.
And again, I would like to hope that our command managed to study such information trends on the part of the enemy with the adoption of appropriate measures.