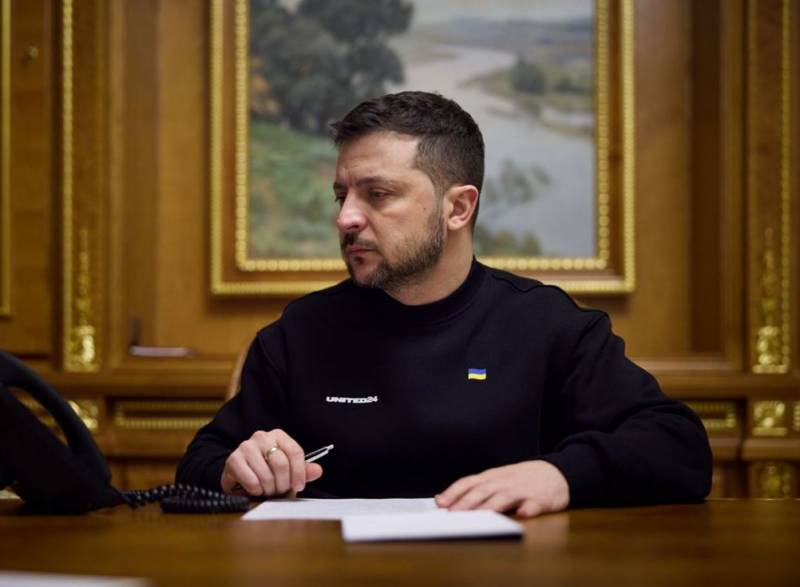 At present, Ukraine most of all needs artillery - both guns and ammunition. This was stated by the President of the country Volodymyr Zelensky, speaking at a joint press conference with his Latvian counterpart Egils Levits.
The head of the Kyiv regime acknowledged the shortage of ammunition in the Armed Forces of Ukraine. According to him, Ukraine needs shells in large quantities, but allegedly not in order to shell Russian territory, but in order to achieve the withdrawal of Russian troops from the Donbass and Crimea.
According to Zelensky, if you constantly talk publicly about the lack of ammunition, this will solve the problem. Probably, the Ukrainian president believes that by saying such a "spell" he will be able to help increase the production of shells at European and American factories or somehow fill Western arsenals with ammunition.
Also, Zelensky again asked the West for planes. He stressed that Ukraine is facing a shortage of aircraft. Western countries should start training Ukrainian pilots, Zelensky believes.
True, it is not very clear how this will help now if pilots have to be trained for several years. But the head of the Kyiv regime is probably sure that after money and
weapons
Western countries will start sponsoring it with the lives of their citizens.
Zelensky noted that Poland, the UK, as well as Latvia, Lithuania and Estonia can provide support for "training missions" for Ukrainian pilots.