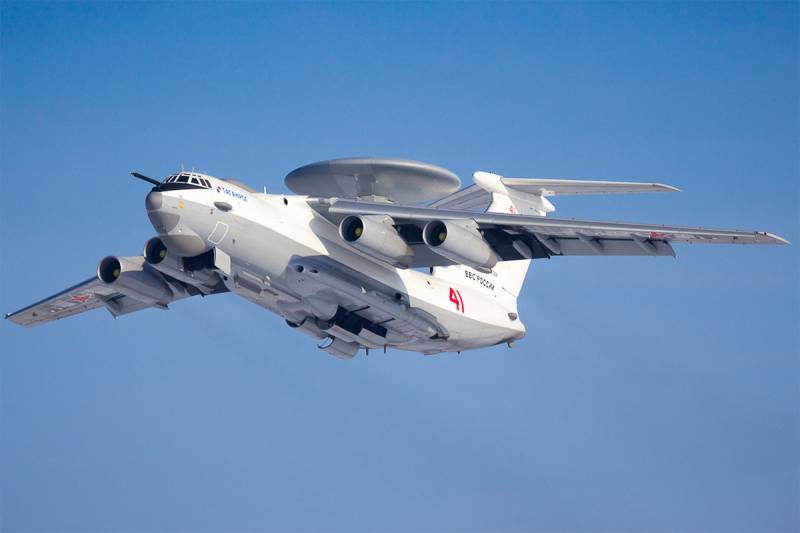 Belarusian pro-Ukrainian activists calling themselves "partisans" published footage taken by an unknown
drone
on the territory of the military airfield Machulishchi in Belarus, not far from Minsk. He flew in the direction of a Russian A-50U airborne early warning and control aircraft (AWACS) that was parked.
In the video, you can see how the drone approaches the aircraft, sits on its "dish", which is a radar antenna, and soon flies away. Previously, a shortened version of this "movie" was shown, which showed the moment a drone approached, allegedly destroying a reconnaissance aircraft.
Commenting on the full video, the author of an article in the British newspaper Daily Mail called the intruder drone "store-bought", which may not be far from the truth. And although the footage clearly showed how the drone flies away without harming the Russian aircraft, the article claims that the A-50 was blown up, but a little later. As a result, damage was allegedly caused to the central and front parts of the fuselage, as well as to the antenna. At the same time, the British author finds it difficult to say whether the same drone participated in the attack, or whether it was carried out by others.
Drones
.
Actually, such an absurd statement did not even have to be refuted, since the "exploded" A-50 was seen yesterday performing an important mission. He accompanied the Belarusian "board number 1", on which President of the Republic of Belarus Alexander Lukashenko returned to his homeland after visiting China.