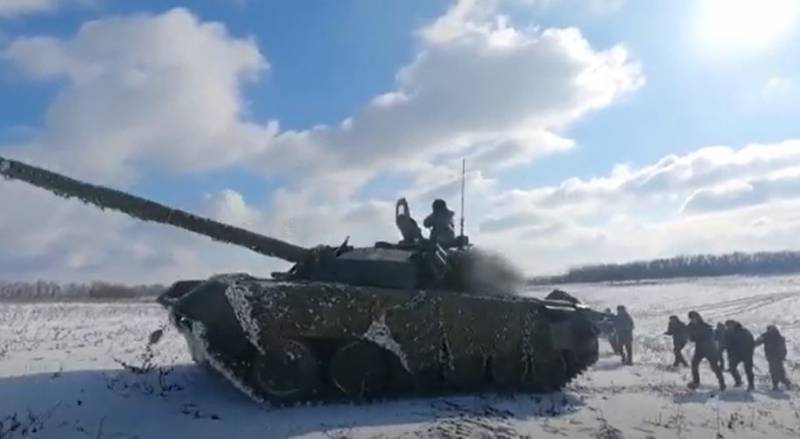 In Ukraine, the so-called "mobilization"
Tanks
T-72, which is a simplified version of the T-72AMT MBT developed for the Ukrainian Armed Forces in 2017. Modernization of "ordinary" T-72s to the level of T-72AMT was carried out by the Kiev Armored Repair Plant, deliveries began in 2020.
According to the Ukrainian press, during the training of the 3rd separate tank brigade, T-72 tanks were seen in a "simplified" configuration, the so-called "mobilization". They completely replaced the basic observation devices of the commander and gunner, there is no Luna IR searchlight, an open turret with an anti-aircraft machine gun is installed, the tank is equipped with the usual standard cast tracks with a serial hinge. Some other changes are possible, but they are inside.
It is assumed that these are T-72A tanks restored taking into account the existing capabilities, which were in the sumps of armored factories. Although there is another option that is more realistic - these are the Polish "empty" MBT T-72M1, which is an export version of the T-72A.
Earlier it was reported that the T-72 tanks undergoing modernization at the Kiev Repair Plant to the T-72AMT level will eventually receive the Knife dynamic protection system instead of the Contact, the 1K13 sight for firing Kombat guided missiles. In addition, the tanks are equipped with the SN-3003 "Basalt" navigation system, night vision devices with third-generation image intensifier tubes, a more powerful V-84-1 engine instead of the V-46, chassis elements from the T-80 and modern Aselsan or Harris.