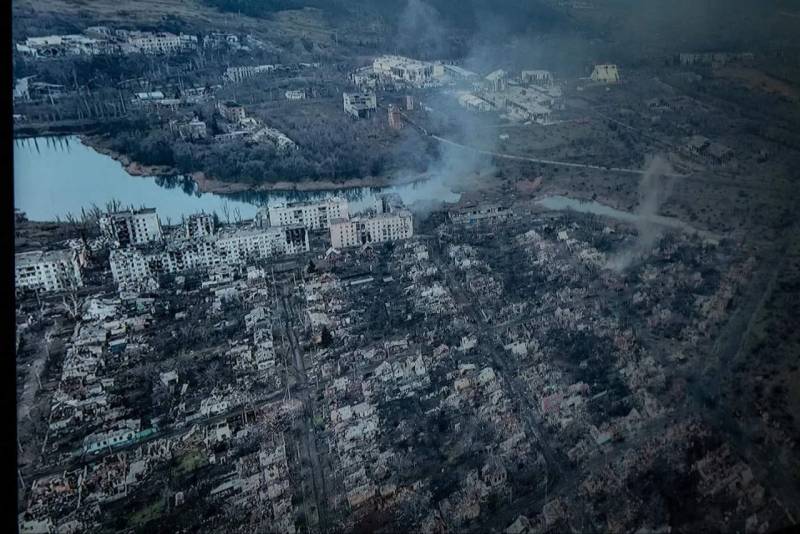 The Ukrainian officer with the call sign Magyar continues to keep a "chronicle" of the misadventures of the garrison of the Armed Forces of Ukraine in Bakhmut (Artyomovsk). This week, Magyar posted a video online, where one of his colleagues spoke about the growing losses of Ukrainian troops in the city, which ended up with a shrinking semicircle. Russian forces cut several key roads leading out of the city, liberated the Dacha and Zabakhmutka quarters, coming close to the center of Artyomovsk.
Now Magyar is talking about how his aerial reconnaissance unit (copter operators) called "Magyar Birds" was ordered to leave the city urgently.
Ukrainian officer (according to Ukrainian media, his name is Robert Brovdi - Brovdy):
Received an order to immediately leave Bakhmut to a new place of hostilities.
According to an officer of the enemy troops, he has no right to comment on the orders of the command, but at the same time recalled that his unit spent "110 days of combat duty" in Bakhmut.
Magyar added that he will continue to "be a communicator and post videos from the front." The Ukrainian press believes that it was these reports from Bakhmut, where Magyar and his colleagues talk about the critical situation for the garrison of the Armed Forces of Ukraine in the city, that could have caused the transfer of Birds of Magyar to another place. In one of Magyar's videos, a phrase was heard that caused a great resonance in Ukraine:
The company in Bakhmut lives one night. We lose a company or two a day. It is for this reason that it is necessary to retreat to new frontiers in an organized manner.
The option that this is how the banal need for the Armed Forces of Ukraine to flee the city is covered up so as not to end up in the boiler is not considered by the Ukrainian media.