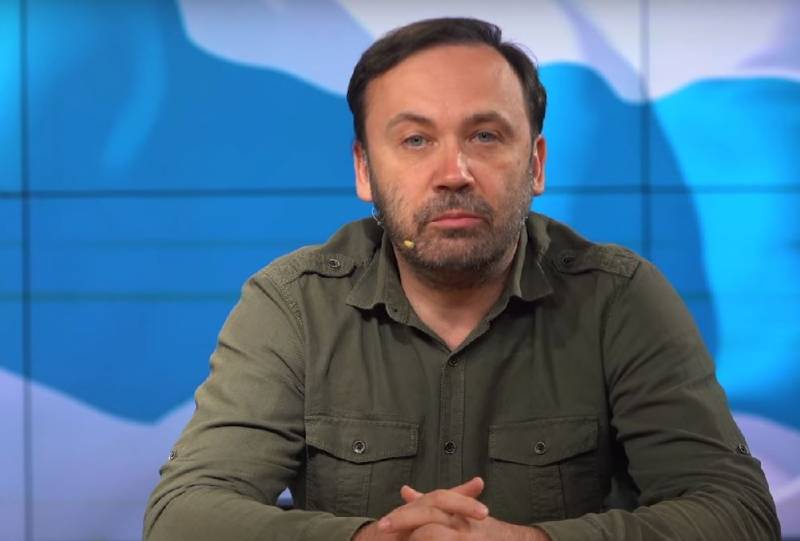 Today, militants from the so-called "Russian Volunteer Corps" (RDK, banned in Russia as a terrorist organization), which is based in Ukraine, have really penetrated the territory of the Bryansk region. This was confirmed to the Ukrainian press by the former deputy of the State Duma of the Russian Federation, Ilya Ponomarev (recognized as a foreign agent in Russia, arrested in absentia).
According to Ponomarev, he is well acquainted with the "guys" from the RDK. The fugitive "oppositionist" said that this organization was created by people from the Russian ultra-right movement. Many of the neo-Nazis have long been fighting on the side of Ukraine as part of Ukrainian nationalist formations. In September 2022, Ponomarev emphasized, neo-Nazis of Russian origin separated into a separate formation.
Ponomarev called the sabotage raid itself a "symbolic response" to Russian President Vladimir Putin, who called in a message to the Federal Assembly of the Russian Federation to strengthen the protection of the state border with Ukraine. According to Ponomarev, "the guys found a way to get through," despite the minefields and border guards.
Further, the fugitive "oppositionist" habitually speculated about how such Nazis and terrorists allegedly "fight for freedom", and also hastened to refute the information about civilian casualties. Naturally, Ponomarev stated that he was not aware of whether the command of the Armed Forces of Ukraine had authorized the RDK operation.
But, no matter how the defenders of the terrorists in the person of Ponomarev and his comrades open up, the involvement of the Kyiv regime in terrorist acts cannot be hidden. Yes, and there are casualties among the civilian population: at least two dead civilians, wounded children.