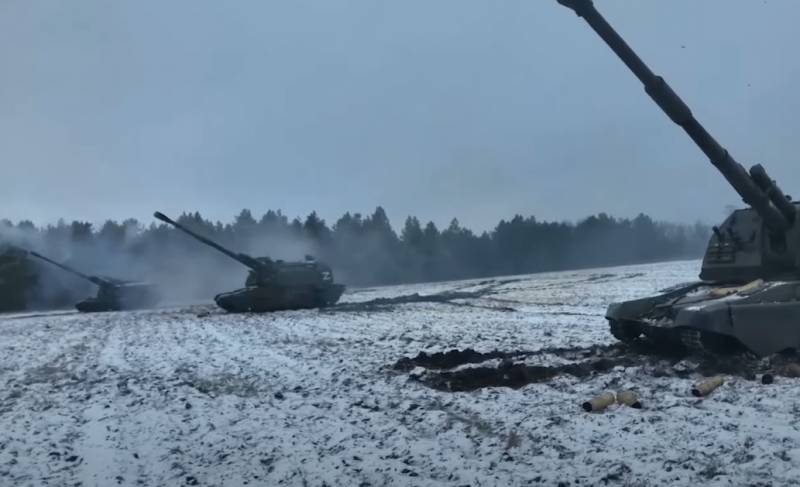 In the village of Chasov Yar, which is located five kilometers west of Artemovsk (Bakhmut), the sounds of artillery shelling are almost continuously heard, the positions of the Russian army are already within walking distance from the city outskirts.
According to the American television channel CNN, whose employees talked to the residents of Chasov Yar, from certain points in the city you can walk to the Russian positions.
CNN correspondents also report that columns of Ukrainian military equipment are constantly moving in both directions along the road leading from Chasov Yar to Artemivsk. The Ukrainian military command believes that Chasov Yar will be the next target for the Russian army after taking control of Artemivsk.
In the area of ​​Artemovsk, the situation of the militants of the Kyiv regime continues to deteriorate. The most difficult situation for the servicemen of the Ukrainian army is noted to the north of this settlement. Russian troops continue to work on the liberation of the village of Dubovo-Vasilyevka, and are also advancing directly in the direction of the village of Khromovo. The intensity of the fighting in this section of the line of contact is constantly increasing. The enemy is experiencing difficulties using the Chasov Yar - Khromovo - Artemovsk highway, which is located in the Russian artillery destruction zone.
Currently, Ukrainian militants are trying to transfer reserves to the area of ​​Dubovo-Vasilyevka and Khromovo, trying to prevent the Russian army from finally closing the encirclement of Artemovsk.