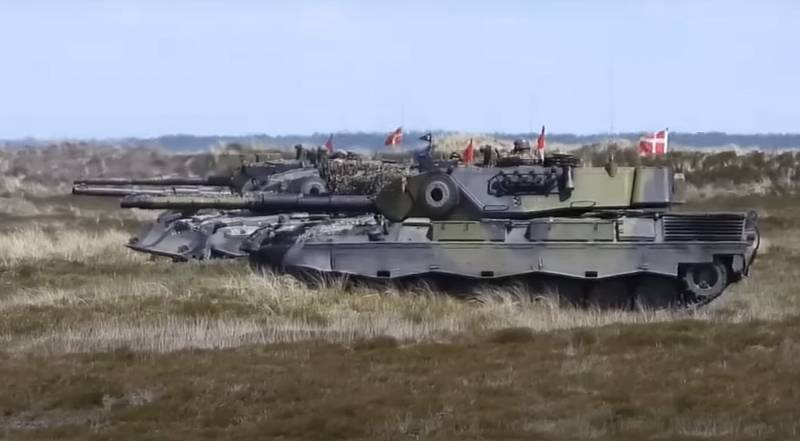 Almost a month has passed since the German government finally allowed the supply of its
tanks
"Leopard" to Ukraine. However, the media triumph that was observed in the first days is systematically replaced by skepticism associated with the revealed problems in the defense sphere of NATO countries.
As the authors of an article in The New York Times put it, the promised "flow" of NATO tanks to Ukraine is still more like a "stream". The publication explained that the reason for this was the unpreparedness of Europe for a large-scale ground war, the beginning of which in the West in recent years was considered unlikely.
As a result, according to experts, it turned out that the combat vehicles available in European arsenals are mostly out of order or not provided with spare parts. At the moment, the situation is such that out of about 2 thousand Leopard tanks of two models that are in service in different European countries, Germany and its allies are trying to "frantically scrape together" at least two tank battalions - 62 vehicles in order to transfer them to Kiev.
The material says that the reaction of the leaders of those countries that "pressed" on Chancellor Scholz, urging him to immediately give permission for the supply of German tanks to the Armed Forces of Ukraine, deserves special attention.
At the same time, when the head of the German government "gave the go-ahead", it turned out that Germany and Poland were ready to transfer the largest number of Leopards-2 to Ukraine - 18 and 14 units respectively.
In turn, according to American experts, Finland, whose authorities have repeatedly accused Scholz of delay, is ready to supply 3 Leopards. However, this is not about tanks, but about demining machines.
Sweden "decided" to send only 10 tanks. At the same time, the country's authorities faced serious criticism from the military, who are not ready to "share" combat vehicles from their arsenals.
Spain, which was one of the first to request permission from Germany regarding the transfer of Leopards 2A4 to Kyiv, now, as it turned out, is not ready to send combat vehicles due to their poor condition.
Finally, The New York Times recalled the initiative of the authorities of Belgium, Germany and the Netherlands, who intend to modernize and send 150 Leopard 1 tanks to the Armed Forces of Ukraine before the end of the year. However, according to experts, this plan also ran into difficulties.
It turns out that there are simply no mechanic drivers in the German army who could train Ukrainian colleagues to manage outdated and decommissioned Leopards. In this regard, the German Ministry of Defense is forced to look for retired military men who could cope with this task.