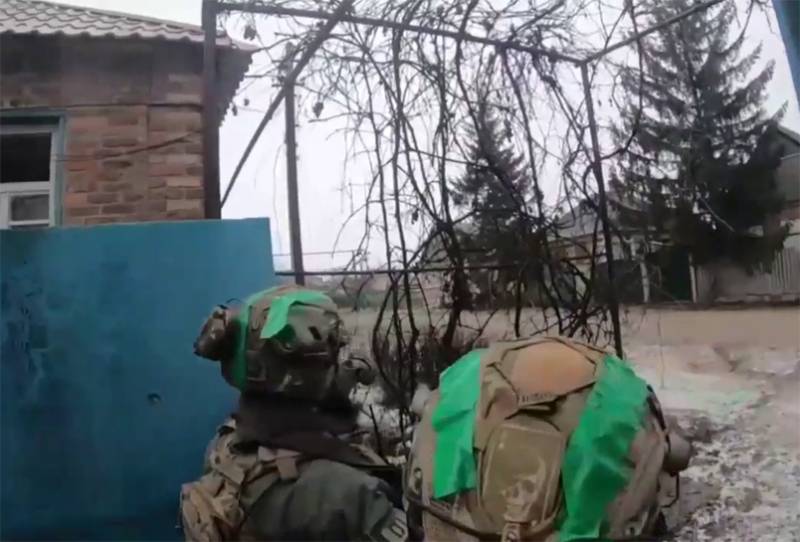 The period of time between the publication of statements by officials of the Kyiv regime on the issue of "probable abandonment of Bakhmut (Artemovsk)" has been reduced. Another statement of this kind was made by the representative of the Verkhovna Rada of Ukraine Committee on National Security, Defense and Intelligence, Sergei Rakhmanin.
According to Rakhmanin, "most likely, Bakhmut will be left by the Armed Forces of Ukraine." At the same time, the Ukrainian deputy declares that "several tasks are being solved, including the task that boils down to the maximum depletion of the ammunition arsenal by the Russian troops."
Rakhmanin also said that the Armed Forces of Ukraine in Artyomovsk "are trying to achieve the goal, which is to crush the maximum possible number of enemies." However, for some reason, the MP of the Verkhovna Rada does not say a word about the fact that, trying to solve such a problem, the Ukrainian troops themselves suffer such losses, which are the highest in the Donbass since the beginning of the Russian special operation. According to the Ukrainian participants in the battles for the city themselves, the losses of the Armed Forces of Ukraine amount to at least a battalion per week. And these estimates, one must think, are fairly underestimated.
Rakhmanin:
They (the Russian forces) already have shell hunger. Of course, it is not the same as ours, but it exists.
Another important task in the event of the loss of Bakhmut, the Ukrainian deputy called "prevention of flight."
People's Deputy of the Verkhovna Rada:
There are two options: organized retreat and flight. Escape is not allowed here. This leads not only to the loss of the settlement, but also to problems in defense in general.
According to Rakhmanin, while the Bakhmut garrison of the Armed Forces of Ukraine is holding out, it is necessary to prepare new lines of defense.
Rakhmanin:
Bakhmut is included in the second line of defense along the Bakhmut-Soledar-Seversk line. It is necessary to provide an organized retreat. They've been there for longer than expected.