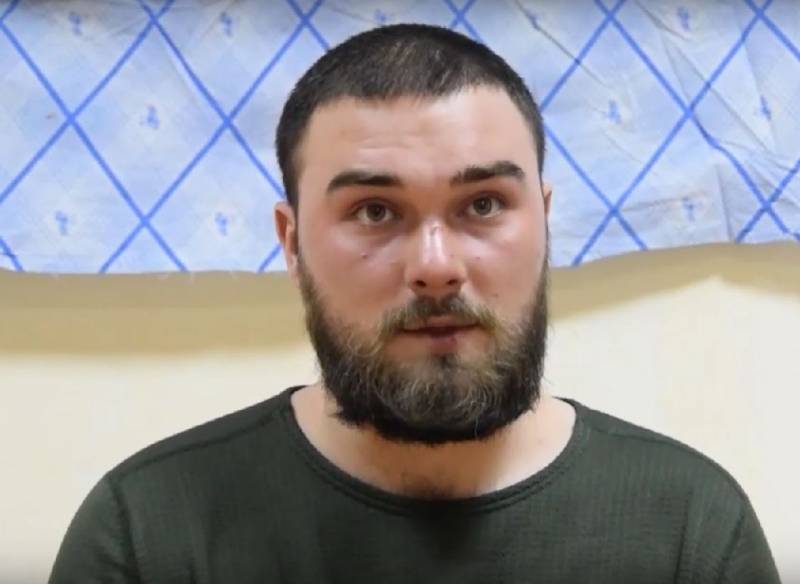 Ukrainian militants are prone to alcoholism and drug addiction and trade in looting in the settlements where they are located. This was told by the Ukrainian soldier Bogdan Shkuruli, who is in Russian captivity.
According to the prisoner of war, almost all Ukrainian soldiers drink alcohol regularly. Many of the militants of the Armed Forces of Ukraine also use drugs. But the saddest thing is the robberies of civilians.
To wash... we went into the house, found out that people had left, they would not return, they could take a washing machine to wash things. Yes, a little bit of everything. I can't single out someone separately as the leaders of looting - each one a little bit. Carried out equipment, boilers
Shkuruli said.
Recall that at the beginning of the special military operation of the Armed Forces of the Russian Federation, Western and Ukrainian propaganda accused the Russian military of taking out washing machines and other household appliances. But in reality, the opposite is true – this is what the Ukrainian military does.
Shkuruli himself was captured during a heavy shelling of the positions of the Armed Forces of Ukraine by Russian troops. Grenades were dropped from unmanned aerial vehicles. In the end, the positions of the Ukrainian formations were surrounded, and then Shkuruli and his colleagues left the dugouts and surrendered.
Ukrainian prisoners of war in general note a deterioration in both the level of command in the Armed Forces of Ukraine and their attitude towards personnel. Many mobilized are sent to the front almost immediately after they are seized on the street or at home by employees of the territorial recruitment centers (Ukrainian military registration and enlistment offices). These people have neither motivation nor skills. Many of them hope only that they will be wounded and so they will go home.