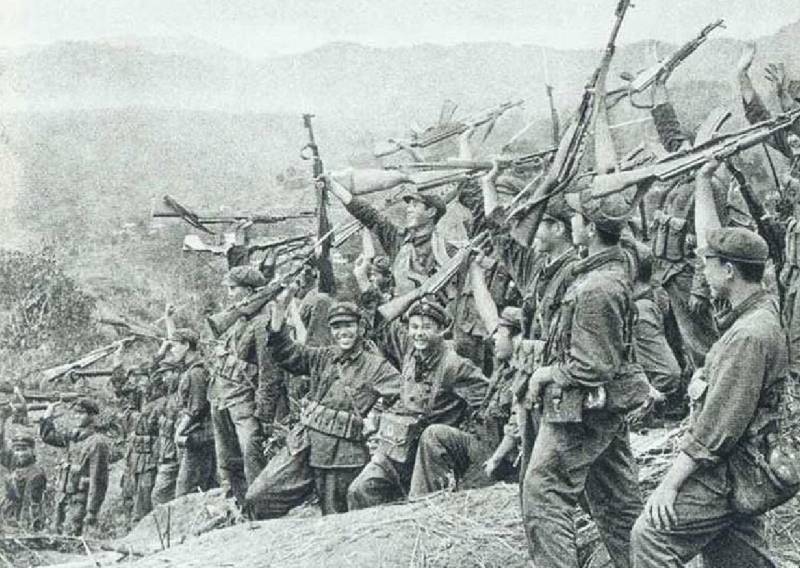 In the early morning of February 17, 1979, Chinese troops launched an offensive in northern Vietnam. For this operation, China has deployed about 600 troops. True, only about 250 thousand entered the territory of neighboring Vietnam. The rest were concentrated near the border.
However, even these PLA forces were enough to advance 15 kilometers deep into Vietnamese territory in three days. On this, the Chinese offensive "choked" for some time.
It is worth noting that in terms of numbers, the Vietnamese troops were more than twice inferior to the Chinese. However, they were much more combat-ready, as the country has been involved in wars with the French, Japanese and Americans for the past three decades.
Meanwhile, by March 4, 1979, the PLA managed to capture the cities of Cao Bang and Lang Shong. This forced the leadership of Vietnam on March 5 to announce a general mobilization in the country. At the same time, on the same day, China announced the end of its military operation and began to withdraw its troops.
Officially, the reason for the outbreak of the armed conflict in China was the need to protect Chinese citizens living in northern Vietnam.
It is worth noting that the Chinese army, when leaving the territory of a neighboring country, really took with them fellow citizens living in territories where the PLA left only ruins.
At the same time, the reason given by the authorities for the invasion of the neighboring country does not look particularly convincing. The thing is that the Vietnamese authorities began the eviction of the Chinese from their territory much earlier than the start of the PRC operation. Tellingly, "forced migrants" often made the decision not to go to China, but to Malaysia, Thailand, Hong Kong, and even the United States. They hardly needed the help of the PLA.
In this regard, there is an opinion among historians that the short-term war between China and Vietnam had a different reason.
One of them is the desire of the PRC to prevent the creation of the so-called Soviet security belt around China. That is why, back in 1978, Beijing was preparing for a war on two fronts, since the Chinese authorities believed that the USSR could stand up for Vietnam.
However, the visit of Deng Xiaoping to the United States in January 1979, literally a month before the invasion of Vietnam, with which the Americans fought unsuccessfully for 10 years and left the territory of this country in 1975, also raises many questions.
Be that as it may, the Chinese operation in Vietnam looks very strange. That is why there are still disputes over the reasons for its rapid start and no less "sudden" end.