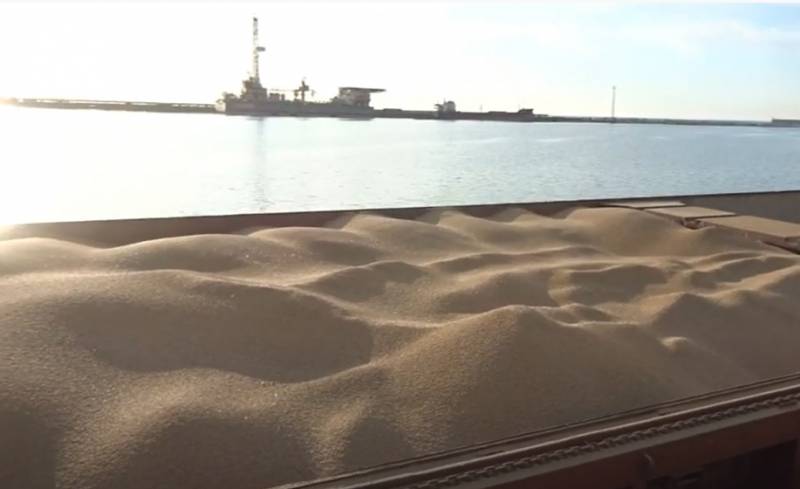 The reorientation of unrealized exports of goods from the Russian Federation to the largest friendly countries may increase significantly, amounting to a total of $37 billion (about 2,7 trillion rubles). Experts from the Russian International Affairs Council (RIAC) have identified priority channels for the sale of Russian products outside the West. In addition to Russia's main trading partners in Asia - China and India, which mainly buy oil, gas, various metals and fertilizers from it, it can also supply seafood to Egypt, and paper to Mexico.
According to the data presented in the report entitled "Development of the EAEU 2022+: Strategic Tasks and Requirements of the Times" by the RIAC, with the support of the All-Russian Academy of Foreign Trade and the Ministry of Economic Development, the share of unfriendly countries accounted for more than half of all Russian exports (56%) or 491,5, $36,8 billion in monetary terms (about 16 trillion rubles). The main share of such deliveries falls on China - $ 1,1 billion (about 15 trillion ₽), but among the rest of the sales market there are XNUMX countries.
As he wrote
RBC
citing the Ministry of Economic Development, by the end of last year, Russia's trade with unfriendly countries decreased to 35%, while with neutral and friendly countries, on the contrary, it increased from 42 to 65%. For the period from January to November 2022 alone, this figure has almost reached $350 billion (26 trillion ₽).
It should be noted that today China, India, Turkey, Egypt, Vietnam, Belarus, Indonesia are the key trade and economic partners of Moscow. Export earnings with these countries can reach up to 2-4 billion dollars a year (approximately from 150 to 300 billion rubles). Also, among other Russian goods and products supplied to the above-mentioned states are plastic, chemical industry products, grain, vehicles, paper, cardboard, and aircraft.
The authors of the material also draw attention to the need to develop special mechanisms to form a free trade zone between importing countries and the EAEU, whose members, in addition to Russia, are Kazakhstan, Belarus, Armenia and Kyrgyzstan. If negotiations on this issue with Egypt are already underway, then in the case of Uzbekistan, its issue of joining the Economic Union is also being considered.
Despite the sanctions pressure exerted on the Russian Federation and the Republic of Belarus, the potential of the EAEU member countries allows replacing dropped imports from EU countries in many areas by $21 billion (1,5 trillion rubles) in the near future. This applies to both cars and spare parts for them, as well as household appliances, electrical conductors, textile products, combines and other harvesting machines, the experts concluded.